T-Mobile already shipping the LG G6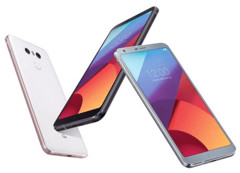 Although it started to take pre-orders after the other three major carriers in the US, it appears that T-Mobile is the first one to ship the latest LG flagship. Official sales are scheduled to begin at the end of next week (Verizon Wireless) and on April 6 (the others).
T-Mobile finally opened the LG G6 pre-order period on Wednesday, far behind the other three major US wireless carriers. However, now it seems the company lives up to its reputation and becomes the first carrier to begin shipping the handsets to its customers.
According to TmoNews, "Some LG G6 buyers have already received their new phones, one day after T-Mobile's pre-sale began. Twitter user ATW Tech got their unit today after placing their LG G6 order with overnight shipping at 12:30 am ET on March 22, and Reddit user ezcool54 received their G6 today, too."
Those who ordered the LG G6 from T-Mobile and did not get their units yet should get the shipment notification in the coming days. Verizon Wireless is expected to start LG G6 sales in its retail stores on March 30, while AT&T, T-Mobile, and Sprint should have the flagship in stores one week later.
All those who order the G6 by the end of April should get a free Google Home speaker from LG as well, in addition to the various freebies offered by the carriers.