Stale smartphones: 4 moribund mobile trends that need to go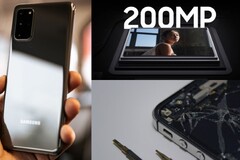 The choices and comments made on this list belong solely to the author.
1. Boring aesthetics
Back in the days of feature phones, the sky was the limit. If you wanted a phone with a vertical physical keyboard and a touchscreen, BlackBerry had you covered. Nokia had a phone that let you split the phone in two to have two halves of a QWERTY keyboard either side of a landscape display. Phones had charm and manufacturers could experiment with wacky designs. With the exception of the folding phones made by brands like Motorola and Samsung, there is very little design innovation in the smartphone market.
2. The war on repair
Not only are manufacturers making devices more fragile, they are also making them more difficult to repair. Companies like Apple and Google go as far as to lobby against right-to-repair bills that are currently being discussed by US lawmakers. Tech giants even serialise components like cameras and displays, making parts almost impossible to replace by third-party repair outfits.
These practices are both harmful to the environment and hurt consumer sentiment towards the brand. What's perhaps even more egregious is that these restrictions are often put in place under the guise of safety. If replacing the battery or motherboard on your phone were a safety hazard, there would be a lot more mall-kiosk fires.
3. "Glass is glass and glass breaks" - JerryRigEverything
There are 118 elements on the periodic table, yet we have apparently decided that the only viable materials for a premium smartphone are some variation of a glass and metal sandwich. All kidding aside, glass is a particularly flawed material for the construction of something that will inevitably get dropped. Yes glass feels premium, but it is also very fragile. There are plenty of plastics or metals in the world that could easily look and feel just as premium, with just a little effort from a design team.
Protect your fragile, glass-backed Pixel 6 with this clear OTTERBOX case available on Amazon.
4. The numbers race
Between megapixels, display specs, and network technologies, smartphone manufacturers are on an ever-escalating race to release the next best thing. The fact of the matter is that a lot of these specs really don't make that big of a difference. A 108 MP sensor will more often than not have similar performance to a 12 MP sensor of the same size. A perfect example is the very similar performance between the iPhone 12 and the Samsung Galaxy S21. This is where Apple stands out, having made the right choice by sticking with large, lower-megapixel sensors.

Similar is true for network connectivity. Most flagship phones are now equipped with some form of 5G, which is all well and good but almost nobody has access to 5G. Apart from the lack of availability, the connection is generally spotty and prone to dropping when there's as much as a stiff breeze about. By limiting camera resolution to 12 MP, Apple stands out for pursuing results rather than big numbers and marketing clout.
My interest in tech started in high school, rooting and flashing my Motorola Defy, but I really fell down the rabbit hole when I realised I could overclock the i7 930 in my Gigabyte pre-built PC. This tinkering addiction eventually lead me to study product design in university. I think tech should improve the lives of the people using it, no matter the field. I like to read and write about laptops, smartphones, software and trends in technology.