Sony announces 20% to 25% increase in price for Playstation Plus in Europe and the UK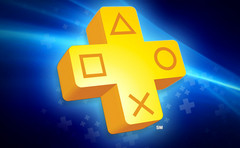 Sony is increasing the price of their PlayStation Plus service in Europe and the United Kingdom by 20% and 25% respectively. While the monetary change is relatively minor, the significant change in percentage will have surprised users of the service. Sony haven't commented on the reasons for these changes.
Sony's PlayStation Plus service, needed for online play on the PlayStation 4, is about to receive a 20% price increase on yearly fees in Europe. For the last year, the price has been 50 Euro (US$59) annually, putting the service roughly in line with the price of the subscription in the United States depending on the exchange rate at the time. However, that will change as Sony has emailed subscribers informing them that the annual rate will increase by 20% to 60 Euro (US$71) from the 31st of August this year.

While the monetary change is minor, the relative percentage change is quite significant and will have been unexpected by many people. Since Sony has made no comment about why they are adjusting the price WCCFTech asks "...will Sony also increase the value of PS Plus by improving the free games and providing bigger discounts?" These changes also affect the United Kingdom, with an increase of 25% from GB£40 (US$53) to GB£50 (US$66) on the annual subscription.

The price change summary for Europe:
Monthly: 7 Euro to 8 Euro (US$8 to US$9)
Quarterly: 20 Euro to 25 Euro (US$24 to US$29)
Annually: 50 Euro to 60 Euro (US$59 to US$71)
The price change summary for the United Kingdom:
Monthly: GB£6 to GB£7 (US$8 to US$9)
Quarterly: GB£15 to GB£20 (US$20 to US$26)
Annually: GB£40 to GB£50 (US$53 to US$66)

Note: US$ figures rounded to the nearest whole dollar based on the exchange rate at the time of writing
Working For Notebookcheck
Are you a techie who knows how to write? Then join our Team! Especially English native speakers welcome!
Currently wanted:
News and Editorial Editor - Details here