Samsung Galaxy A (2016) to get Android Nougat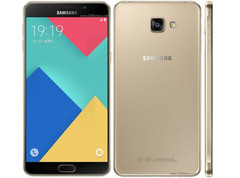 Although it has been confirmed that high-end devices like the Galaxy S7/S7 Edge lineup or the Note 5 phablet will soon get Nougat, it is surprising to see that Samsung has added the Galaxy A family to the list of handsets that would get the new firmware.
Although not a flagship lineup, the Galaxy A family seems to get a lot of love from Samsung when it comes to updates. The original Galaxy A was the only non-flagship series by Samsung to get two major Android updates, and now it looks like the Galaxy A (2016) devices will get the same treatment.
According to an exclusive report by SamMobile, Samsung confirmed that Android 7.0 Nougat is heading for the Galaxy A (2016) lineup. Unfortunately, the release date of this update is still unknown. The same source also mentioned that "with quite a few flagship devices to be taken care of, Samsung is likely going to take its time with rolling out the update to its mid-range and budget devices."
The Galaxy A (2016) is a very large family of devices, starting with the affordable Galaxy A3 and Galaxy A5, and going all the way up to the large-screen Galaxy A9 and Galaxy A9 Pro. These being said, it would not be surprising to see the update coming out way in the second quarter of 2017.