Safari bug allegedly responsible for poor Consumer Reports MacBook test results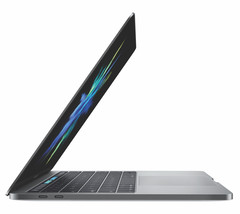 Apple claims that Consumer Reports' tests of the Apple MacBook Pros were spoiled by a bug in Safari. The bug should be fixed in the latest macOS beta, and the publication has agreed to re-run their tests and adjust their verdict if needed.
Consumer Reports (CR) made waves last month when, for the first time in the history of the MacBook line, the review agency failed to recommend the notebooks due to battery-life concerns. Later, Apple Vice President Phil Schiller tweeted that he was working with CR to pin down the issue. According to the latest information from CR, a bug in Safari was responsible for the inconsistent results.
As part of their standard suite of battery-life tests, CR disables the caching of webpages then runs through a series of websites until the battery runs out. Apparently, Safari contained a bug specifically triggered by disabling the page cache, which resulted in icons being continuously reloaded. Apple reported that the bug has been fixed in the macOS beta released yesterday to testers. As a result, CR has said it will re-test the laptops and determine whether or not its ratings need to be amended.