PC manufacturers are selling fewer desktops, laptops, and ultramobiles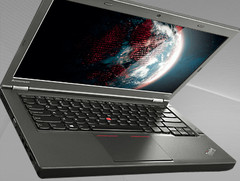 Gartner reporting significant declines in PC business ahead of the Windows 10 launch. Worldwide PC sales in particular have fallen by 9.5 percent as of Q2 2015.
A total of 68.4 million PCs were sold in Q2 2015 according to preliminary results from market analysts at Gartner. This represents a decrease of 9.5 percent compared to the same quarter last year and is also the biggest drop since Q3 2013. Gartner expects PC sales to fall by a total of 4.4 percent for all of 2015.
The three top reasons for the downturn in the global PC market are higher worldwide prices due to the stronger US dollar, lack of innovation in software and hardware, and the slow wait for the launch of Windows 10. Lenovo also continues to be the world's largest PC maker by just a nose ahead of HP according to Gartner's rankings. Dell, Asus, and Acer take the third, fourth, and fifth spots, respectively. All of these manufacturers have sold far fewer PCs this second quarter compared to the same quarter of 2014. Of the top five manufacturers, Acer and Asus both saw the largest drops.
In EMEA, a total of 18.64 million desktops, notebooks, and ultramobiles have been shipped in Q2 2015. This corresponds to a decline of 15.7 percent with Acer and Asus again seeing the biggest drops. Compared to Q2 2014, Q2 2015 saw shipment declines for all top manufacturers including Acer (-32.6 percent), Asus (-17.7 percent), HP (-13.9 percent), and Lenovo (-13.1 percent). Dell saw the smallest decline at just 3.9 percent.