Opera discontinues Opera Max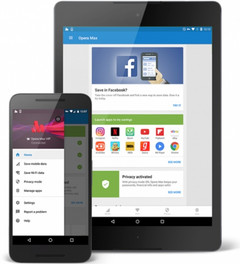 Opera Max has been delisted from the Google Play store catalog but those still using this service will be able to do so "for a period of time" that has not been revealed. Opera promised to announce the termination of server-side support once the date has been decided.
Back in late February 2014, Opera introduced the Max app, a piece of code they described as "a free and easy-to-use data savings app that compresses data across applications on your mobile device – including video, text and images – so you can get the most out your data plan and more control over your data usage." Now, the time has come for it to disappear.
Opera has decided to focus on its browsers and other services that are currently under development since Max "had a substantially different value proposition" when compared to them. The direct results of this decision are the removal of the app from Google Play and no more upgrades from now on. However, the Opera Max service remains up and running for now. Existing users will be informed by Opera before shutting down the server-side support for Max.
In less than four years, Opera Max has grown to become a popular product in its category, having been installed more than 500,000 times. A somehow related service is Opera VPN, so it would not be surprising to see it go down next for the same reason.