Microsoft will remove option to sign in to Skype using Facebook account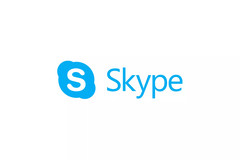 The Skype desktop software and web interface will receive the update treatment soon to match the Android, iOS, and UWP applications. When this happens, the legacy feature to sign in using your Skype account will disappear so any accounts set up this way will need to be merged with a Microsoft Account before the update.
Microsoft has had a strong focus on renovating Skype over the last few months. The platform is being changed from the place you go to video call friends and family or text chat with colleagues, into a more social orientated service that shares similarities with Whatsapp or Facebook Messenger. Part of this revamp is the consolidation of separate Skype login methods under the banner of your Microsoft Account.
While the Android, iOS, and UWP applications all require the user to login with a Microsoft Account, the legacy desktop software (Windows/Mac) and web interface still allow logging in via a Facebook account. But the refresh treatment is coming soon to the desktop and web programs, so this functionality will disappear on the 10th of January 2018.
Similar to the method of combining an old Skype account with a Microsoft Account, a process has been set up for merging the Skype contacts, chat history, credit, Skype number, and subscription of a Facebook-enabled Skype account into a new or existing Microsoft Account.
For anyone affected by this change the steps to merge accounts are listed here.