Meizu X: This smartphone might make Helio great again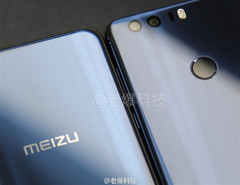 Next week, on November 30th Meizu will launch a new smartphone to "make Helio great again". This smartphone might be the Meizu X, which apparently will be a midrange device that seems to resemble the Honor 8 from Huawei.
Meizu recently sent out invitations for a press event on November 30th. Those invitations promised to make Helio great again and apparently, Meizu is planning to do just that with the release of the Meizu X, a new smartphone that seems to look like the Honor 8 from Huawei, judging from the first leaked pictures available to us. Similar to the Honor 8 there might be a dual-camera on the back as well.
Contrary to Honor, Meizu chose to go with MediaTek's Helio series and not a Qualcomm's Snapdragon processor. According to rumors, Meizu opted for the 16 nm Helio P20 or the 20 nm Helio X20 processor. There will be two versions of the Meizu X, one with 4 GB of RAM and 64 GB of storage for $260 and one with 6 GB of RAM and 128 GB of storage for $289. Unless there are last minute leaks we will know more next week on November 30th.