List of new Intel gen 9 Core CPUs with R0 stepping leaked by Gigabyte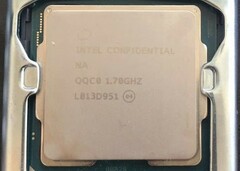 Even though Intel warned that the 14 nm CPU shortage could continue until the end of the first half of 2019, the company appears to be ready to launch a new stepping for the gen 9 Core processors in just a few weeks. This information is confirmed by ASUS and Gigabyte, which already updated their BIOS for the 300-series motherboards. Gigabyte even leaked the full list of R0 CPUs.
In early 2019, Intel reported that the 14 nm CPU shortage could continue throughout the second quarter, but things should return to normal in the second half. However, this might have been only a worse-case-scenario estimation coming from Intel, as the chipmaker appears to be ready to introduce a new batch of 9th gen Core CPUs in the coming weeks.

ASUS and Gigabyte have already updated their 300-series motherboards' BIOS in order to support the new CPUs based on a new stepping. According to Gigabyte, the new processors will feature the R0 stepping ID, while the current stepping has the P0 ID. Furthermore, ASUS reports that the new CPUs should be launched in the second quarter.
The new stepping is expected to bring fixes for hardware-level erratas that improve the performance, efficiency and stability, possibly allowing for increased overclocking potential and lower TDP values. Apart from this sort of improvements, Intel could also introduce new hardware patches for the recently discovered varieties of Spectre and Meltdown CPU attacks.
Gigabyte has just released the list of CPUs with the R0 stepping ID, and among the new models we can find the iGPU-less i9-9900KF octa-core processor, plus new T-series CPUs with lower clocks and TDPs like the i9-9900T octa-core clocked at 2.1 GHz with a 35 W TDP, the i7-9700T which is clocked at 2 GHz and still has a 95 W TDP, and the i5-9400T clocked at 1.8 GHz with a 35 W TDP. Gigabyte might have slipped a typo with the i7 T model, since the other T models have 35 W TDPs.