Lenovo developing new flagship smartphone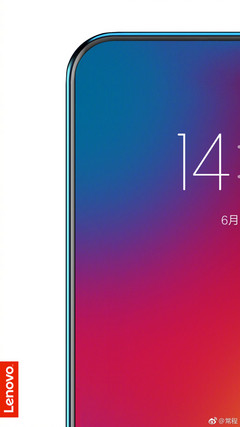 It appears Lenovo may be working on a new flagship smartphone. A partial image of a bezel-less device has been published on the Weibo account for Chang Cheng, the Lenovo Group's VP. There is seemingly no controversial notch present on the smartphone, and there is speculation that the device will be officially announced on June 14.
An image showing a portion of a smartphone device has been posted on Chang Cheng's Weibo account. The picture does not reveal too much apart from a bezel-less design and an apparent lack of a notch (at the top at least). There has been speculation that the device could offer an up to 95% screen-to-body ratio and may feature a pop-up camera. Little else is known about the potential flagship handset, although there is suggestion that Lenovo will offer up more details on June 14.
Lenovo may not ship as many smartphones as Samsung or Apple, but the Chinese multinational is still a major player in the worldwide smartphone market. A financial report from the tech company announced smartphone shipments of 11 million units for the first quarter of 2017, and apparently three million Moto Z devices were sold within the first 12 months of its release. Developing a well-crafted flagship that also appeals to notch-haters could see Lenovo regain a sizeable portion of the global smartphone market.