Lenovo S5 smartphone most likely to launch this month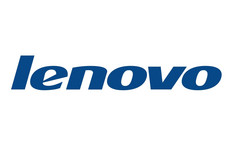 Lenovo executive Chang Cheng teases the upcoming model in a Weibo post, revealing that it will come with an astounding 6,000 mAh battery. The teaser also informs about an official announcement that is to be made on March 20.
Even though Lenovo is one of the main laptop OEMs on the market, the company already has 7 years of experience in the smartphone industry, and the rate at which the company releases new mobile device models has increased over the past few years, especially after the revival of the Motorola brand. Back at MWC 2018, Lenovo did not announce any new smartphones, except for the Moto E5, but the Hong Kong company is likely to release more smartphones in late March, at least according to a recent Weibo teaser post made by company executive Chang Cheng.

The teaser was sent from an unannounced Lenovo S5 device, so the executive is most likely referring to this particular model. Moreover, the mystery device is said to feature a 6,000 mAh battery and could be coming with a glossy metal back, as teased by Cheng a few months ago.

In his Weibo teaser post, Cheng also reveals that the new smartphone is to be officially announced on March 20.