Opinion | The Indian smartphone users are facing a rather unique predicament for the past year or two. Thanks to efforts by Chinese OEMs such as Oppo, Vivo, Xiaomi, Realme, and the likes, there are now too many smartphones on the market. Due to the sheer number of options, choice paralysis is bound to kick in. The problem is further compounded by the marketing efforts undertaken by these companies. ↺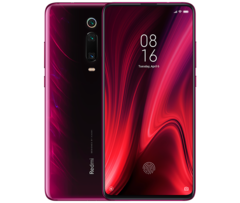 Introduction
The Indian smartphone users have been facing a rather unique predicament for the past year or two. Thanks to the efforts of Chinese OEMs such as Oppo, Vivo, Xiaomi, Realme, and the likes, there are now too many smartphones on the market. Due to the sheer number of options, choice paralysis is bound to kick in. The problem is further compounded by the marketing efforts undertaken by these companies.
For example, manufacturers often market their device as one that comes with an "octa-core processor, 6GB RAM, and triple-cameras." Such ambiguous verbiage confuses users further as it reveals little in the way of actual specifications, making it impossible for non-tech savvy users to differentiate between competing products.
A brief history of affordable flagships in India
While OnePlus may have introduced the world to the idea of affordable flagships, the company's modern-day offerings are far from it. The Poco F1, on the other hand, was one of the first Snapdragon 845-powered smartphones to breach the sub ~$300 mark. Xiaomi's marketing department did a phenomenal job of highlighting the device's hardware, and even took digs at OnePlus for its comparatively high price. As a result, the Poco F1 went on to become one of Xiaomi's most successful devices ever.
About a year after the Poco F1's release, Xiaomi unveiled the Redmi K20 Pro that offered a Snapdragon 855 coupled with an AMOLED panel, an impressive triple-camera setup that came with a popup camera at the front, and a 4,000 mAh battery that could be charged at 27 W, for the reasonable price of ~$420. Compared to the Poco F1 the Redmi K20 Pro has objectively better hardware, so a $100 price increase is justified. That, however, did not sit right with the Indian market, with many dismayed users taking to various social platforms to call the Redmi K20 Pro overpriced. It got to the point where Xiaomi India head Manu Kumar Jain had to take to Twitter to address the issue. The smartphone eventually sold a decent number of units, despite the somewhat vocal outrage. However, it also set the precedent that a $400 device will be considered overpriced by many.
Will the Poco X2 eat into the Redmi K30 Pro sales
Contrary to popular belief, the Poco X2 is not the Poco F1's successor. It is not an affordable flagship by any stretch of the imagination. While it does offer some interesting specs such as a 120Hz screen, it is still a mid-range phone and is priced as such, with its base variant retailing at $230. The Poco X2 is, for all practical purposes, a recycled Redmi K30 with a better screen. It is unlikely that Xiaomi will repeat the mistakes it made with the Redmi K20 and Poco F1.
This time around, Xiaomi has a lot to fear from competitors such as Realme. Ever since its separation from Oppo, Realme has done a commendable job of establishing its presence in the Indian market. The Realme X2 Pro with its Snapdragon 855+ SoC and 90Hz AMOLED screen is the best phone the company has to offer now, and it'll be interesting to see how it fares against the Redmi K30 Pro.
Everything we know about the Redmi K30 Pro so far
The Redmi K30 Pro bears all the markings of a flagship device, with a Snapdragon 865 SoC and 8 GB of RAM. We don't know a whole lot more in the way of device specifications. There are, however, several rumors surrounding the Redmi K30 Pro's purported specifications. Let's look at what they have to say.
We know for sure that the Redmi K30 Pro will come with an AMOLED panel, given that its predecessor came with one. High refresh-rate screens are all the rage right now, so we can expect one of those to be included as well. Most of the uncertainties are centered on the Redmi K30 Pro's cameras. One leak speculates that it will come with the Mi Note 10's Samsung's ISOCELL Bright HMX 108 MP sensor. However, XDA Developers did some digging and discovered that it won't be the case and concluded that the device will come with a 64 MP sensor. The primary sensor is expected to be assisted by a wide-angle lens, macro and telephoto lens. There'll be two front-facing cameras too, apparently.
Xiaomi's 2020 flagships -the Mi 10 and Mi 10 Pro- are expected to be unveiled later this month. The Redmi K30 Pro will very likely be modeled on one of the two devices. Xiaomi has some interesting fast charging tech lined up for us this year, and some of that is bound to trickle down to the Redmi K30 Pro.
Conclusion
The Redmi K30 Pro has tremendous potential as an affordable flagship even in the face of heavy competition. Redmi devices have been revered by Indian audiences since as early as 2016. India has an overwhelming number of Xiaomi fans who are waiting for the Redmi K30 Pro with bated breath. Even if it were to carry a ~$400 price tag, the lack of a Poco F1 equivalent will ensure that the phone will likely be well-received this time around.
I've been an avid PC gamer since the age of 8. My passion for gaming eventually pushed me towards general tech, and I got my first writing gig at the age of 19. I have a degree in mechanical engineering and have worked in the manufacturing industry and a few other publications like Wccftech before joining Notebookcheck in November 2019. I cover a variety of topics including smartphones, gaming, and computer hardware.