Google axes popular Chrome extension for secretly mining cryptocurrency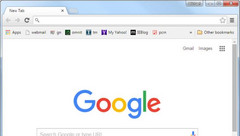 Google has pulled Archive Poster from the Chrome Web Store. The Chrome browser extension was caught secretly mining cryptocurrency in the background whenever Chrome was open on an affected user's PC.
One of the particular strengths of Google's Chrome browser is the sheer number of extensions that are available for it. So it was probably inevitable that at some stage, a bad actor would try to take advantage of unsuspecting users. Google has responded to reports that the Tumblr extension Archive Poster has been secretly mining the Monero cryptocurrency by pulling the extension from the Chrome Web Store.
While there have been many reports of malicious Android apps getting through Google's automated app screening process, it is less often that reports emerge of the Chrome Web Store being similarly susceptible to foul play. In this instance, Archive Poster had over 105,000 active users at the time that Google pulled it.
The Archive Poster extension was initially clean when it launched on the Chrome Web Store, but a subsequent update added the Coinhive JavaScript that mined the cryptocurrency in the background whenever Chrome was running on an affected PC. While the extension has now been removed from the Chrome Web Store, Google apparently took nearly a month before the extension was deleted from its store.