Galaxy S8 Active is now official and it releases tomorrow on AT&T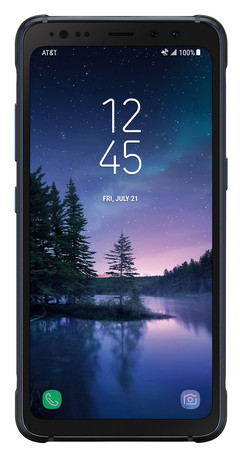 Samsung has officially announced the Galaxy S8 Active with the rugged phone being exclusive to AT&T for a limited time before it will presumably be available on other US carriers as well as off-contract. During the launch period, there are numerous deals available that are focused on encouraging the purchase of other Samsung products or AT&T services.
After plenty of rumors and leaks over the last few months, the Galaxy S8 active is finally official as Samsung announced earlier today (7th August) that it will release in the United States at AT&T on 8th August (available in store from 11th August). However, if you are on another network you will have to wait a bit longer as it will be exclusive to AT&T for an undisclosed "limited time."

The Galaxy S8 Active is built around a metal frame and Samsung has improved the shock-, shatter-, water-, and dust-resistance when compared to Active phones in previous generations. Samsung Electronics North America CEO and President, Tim Baxter, said: "Our new Samsung Galaxy S8 Active is designed with tested durability and strength to address the needs of consumers who need a more rugged device for their lifestyle". The key features which Samsung is promoting includes:
Activity zone giving quick access to functions such as stopwatch and compass
5.8-inch Quad HD AMOLED at the same 18.5:9 ratio as the S8
Larger capacity battery at 4000 mAh
Strong security with Samsung Knox, fingerprint scanner, and iris scanner
You can get the Galaxy S8 Active on plan with AT&T for US$28.34 per month for 30 months. There are also other deals available including discounts on other Samsung products which you can find in the press release below.