Etsy adds Android Pay support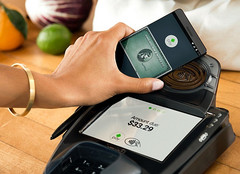 Now one of the most popular online stores for handmade and vintage items, Etsy has just added Android Pay support for its customers in the UK and the US. However, some users might have to wait for this feature for a while, since Android Pay support for Etsy seems to be rolling out in stages.
Online shoppers already using the Etsy app on their Android smartphones/phablets and tablets will soon be able to pay for their orders using a new method - the well-known mobile payment service Android Pay.
According to the official blog post about this change, Etsy highlights that "Android Pay makes it easy for buyers to check out by eliminating the need to enter card details when using the Etsy app: buyers just use a fingerprint or enter a PIN, password or pattern to authorize a transaction." Obviously, the users' credit card information is safe, while the card benefits resulting from purchases, such as miles or points, remain the same.
To take advantage of the new payment option, Etsy customers should have the Android Pay app installed on their devices, as well as a supported card added to the digital wallet within the Etsy app.
Etsy sellers who currently accept Direct Checkout payments will also be able to accept Android Pay without having to do anything, as long as their buyers are eligible. Android Pay is not available as an option to all eligible users, but all customers in the UK and the US should get it "over the coming weeks."