Apple might launch only two iPhones instead of three this year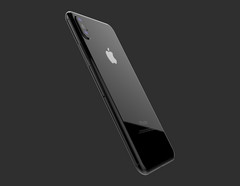 The rumors surrounding Apple's iPhone production drama seem to never end. The latest unconfirmed news suggest that there are only two iPhones currently being worked on, instead of three.
Another day, another iPhone rumor, right?
An interesting piece of news suggests that Apple may not actually release three iPhone models this year. Instead, it may only launch two: an iPhone 8 and an iPhone 8 Plus. The rumor comes from Micgadget, which cites some of its "friends from Foxconn" as confirming the information.
The sources claim that they have seen only two new iPhone models—the two aforementioned devices. It could be that they are actually referring to the two models that will be available come September, when Apple is expected to unveil its latest additions to the iPhone line. Recent rumors have suggested that the company is having issues with its third model, a premium version of the iPhone 8, which may force it to delay the launch of that handset by a few months.
Still, MacRumors, which first reported on the rumor, points out that Micgadget has a spotty record when it comes to leaks and rumors. It could simply be that the sources are incorrect or mistaken. Like every iPhone rumor that has come before this one, there's no way to know for sure—Apple is certainly keeping tight-lipped about the whole ordeal, at least until this fall.