Android Q may improve carrier control over locked phones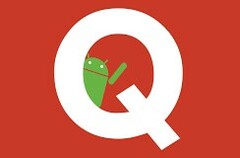 Android Q is the hotly-anticipated next generation of the widely-distributed mobile device platform. Tech correspondents have found a potentially unwelcome piece of code in this new OS. It would allow the SIMs of one carrier to block those of a specific counterpart from operating on a locked phone.
The next generation of Android, provisionally named Q, may bring many features that users may appreciate. The best-known of these thus far is true system-wide dark mode, which is a considerable departure from the extremely bright Android Oreo (8.x) esthetic. Android Q may also bring enhanced control over the permissions accessible to individual apps. However, 9to5Google has found a less positive aspect to the next generation of the mobile OS.
This facet of Q is a certain area of code that appears to exacerbate the control a carrier has over the devices that are SIM-locked to it. Principally, this involves the ability to place specific competitors on a 'blacklist' so that their SIMs will not work in a given device. Furthermore, this code also seems to restrict both slots in a dual-SIM phone to the same carrier. This option may come into effect once one card has been loaded into such a phone.
These off-putting changes are to be found in the Android Open Source Project (AOSP) review resource for Q. It appears to have an impact at both hardware and software levels. Therefore, a customer who buys a dual-SIM device that runs Q from a carrier may have no option but to use their original service. On the other hand, these possible issues could be circumvented by ordering a SIM unlock code, or by simply buying a factory-unlocked device.