ZTE just launched the Grand X View 2 tablet in Canada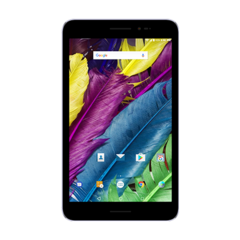 Canadians are first to get their hands on the Grand X View 2 tablet and Bell is selling it for CAD $179.99 (USD $141).
Chinese smartphone OEM ZTE just launched their latest Grand X View 2 tablet, and Canada is the first country to get its hands on it. The mobile devices manufacturer struck a deal with Canadian telecommunications company Bell, which is now selling the new low-end tablet for CAD $179.99 (USD $141).
The Grand X View 2 comes equipped with a a 4,620 mAh battery and integrates an 8-inch 1280 x 800 touchscreen. It also comes with a 5-megapixel rear facing camera, plus a 2-megapixel front-facing camera. The rear camera supports only 720p video. Measuring only 215 x 125 x 9.4 mm and weighing 330 g, the Grand X View 2 is powered by Qualcomm's Snapdragon 210 quad-core CPU clocked at 1.3 GHz. Other features include 1 GB of RAM and 8 GB of internal storage, which can be extended up to 128 GB . It can also be connected to an external mouse and keyboard. ZTE Grand X View 2 runs on Android N 7.1.1 (Nougat) and supports 150 Mbps LTE networks.