Xiaomi Mi Notebook Air 4G: Take a peek inside and check out the LTE module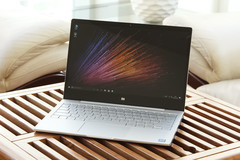 Shortly after Xiaomi and China Mobile released the Mi Notebook Air in China, a website got their hands on the 12.5 inch version and let us take a look inside. As you can see, there is no SIM card slot on the machine.
Xiaomi released the LTE version of the Mi Notebook Air right before Christmas in China. Both, the 12.5 inch model and the 13.3 inch version come with a China Mobile data plan, offering up to 4 GB of mobile data a month for up to a year. If you are wondering, whether you can simply pop in a different SIM card and use the Mi Notebook Air with another provider, we have bad news for you. Instead of integrating a general purpose LTE module and a SIM card slot, Xiaomi added a China Mobile branded LTE-module, that comes with an eSIM already integrated.
Chinese website IT168 already got their hands on the 12.5 inch version and posted pictures of the device with and without the back panel attached. As you can see on the images below, the only difference between the 4G version of the Mi Notebook Air and the previous models released in July of this year is the integrated LTE module. The 13.3 inch version also comes with a slightly more powerful Core i7 processor compared to the non-4G model. We had the 13.3 inch version in our labs for testing and found it to be a powerful machine considering the price, however we did not like the lack of an SD card slot and the mediocre battery life.