Wireless charging on iPhone 8 may ultimately be a letdown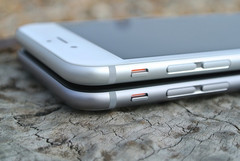 Analyst Christopher Rolland spoke to suppliers and tech companies in Asia in order to research more about the latest info along Apple's supply chain. According to his sources, wireless charging on the new iPhones is not exactly fast.
Apple's iPhone 8 is supposed to shake up the classic iPhone look with the rumored disappearance of the familiar Home button and the inclusion of an OLED display. Also, wireless charging was said to be a feature, though sources say it may not be as efficient a charging method as we might hope.
Only a few days prior, Susquehanna analyst Christopher Roland said that according to his sources, the three iPhone models coming out this year (the 4.7-inch iPhone 7s, 5.5-inch iPhone 7s Plus, and 5.8-inch iPhone 8) will all feature wireless charging with transmit pads manufactured by Pegatron and Foxconn. However, the wireless charging was somewhat underwhelming due to the iPhone needing three hours to fully charge.
If proven true, this strongly suggests that Apple's implementation of wireless charging is more of a gimmick than a practical benefit for most consumers, somewhat undermining the notion that Apple's more radical changes really add anything to the smartphone experience.
Another rumor Rolland investigated was that of the USB-C vs. Lightning port debate. He said that Apple may consider using USB-C for next year's iPhones, but they're sticking with the Lightning port this time around. Perhaps, his sources say, there may even be some sort of hybrid port in the works that takes advantage of the strengths of both USB-C and Lightning.