Vivo X9 & X9 Plus: Promo posters reaffirm specifications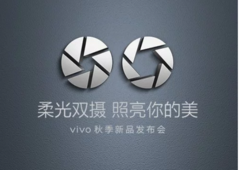 Once again, leaked promo material led to a reaffirmation of rumored specifications. The two Vivo phones X9 and X9 Plus, that are expected to launch November 16th did have their specs confirmed yesterday.
Vivo will introduce two new selfie phones on November 16h next week. After the successful launch of the X7 and X7 Plus, Vivo once again created a phone specifically for the modern selfie fan and will add a dual-lens-setup to the front side of the phone in the X9 and X9 Plus. This is supposed to offer even better quality selfies than what you could get from the single 16 megapixel sensor in the Vivo X7.
Apart from the dual-camera on the front, a new promo poster that appeared on Chinese Weibo yesterday, confirmed a bunch of other features of the two devices. Both will integrate the newly released Snapdragon 653 processor together with 4 GB RAM in the X9 and 6 GB of RAM in the X9 Plus. You will get 64 GB of onboard storage on either version. While the Vivo X9 will give you a 5.5 inch Full-HD screen, the Plus model ups that to a 5.88 inch display with the same resolution. The smaller X9 will have space for a 3.050 mAh batttery, the X9 Plus on the other hand will give you 4.000 mAh. The rear camera offers a 16 megapixel lens. Both phones will come with Android 6 preinstalled.