Use your Raspberry Pi to join the fight against COVID-19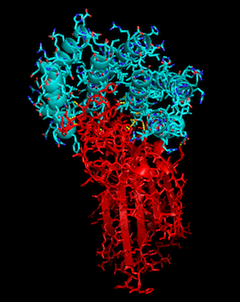 Sales of the Raspberry Pi are surging on the back of the COVID-19 pandemic as people have either more time on their hands for a project or are looking to create an inexpensive working from home solution. Now balena, well known in the Pi and SBC community for its balenaEtcher software has developed a single-purpose balenaOS designed to support the [email protected] project. Like F[email protected], balenaOS will run on a Raspberry Pi 4 or 3 among other SBCs to join the [email protected] distributed computing project to help find a cure for COVID-19.
Currently, there are 2,196 ARM-based SBCs running balenaOS to support the [email protected] project and, of course, they are always keen for more users to donate their processing power to help with the cause. The project will download packages of data that contain complex equations on the folding patterns of proteins with the aim of developing matches for the famous "spike"protein that forms the corona of the eponymous corona virus (SARS-CoV-2). The project has already identified one protein candidate, but the aim is to find and test as many as possible to develop targeted drug treatments that will stop the virus from entering healthy cells.
The instructions to get [email protected] up and running on your Raspberry Pi 4 are pretty simple to follow. All you need to do is: 1) download the balenaOS package on a PC or Mac, use WinRAR or similar to extract it, 2) download balenaEtcher for your system of choice, 3) launch balenaEtcher and use it to flash the balenaOS to your microSD card and, 4) insert the flashed microSD card into your SBC, plug it in and it will automatically get started on the task at hand (just don't forget to plug your Pi in over ethernet to download the protein folding packages). You can use a monitor or a web browser to check on your progress and contribution to the cause.