The laptop Intel i9-10980HK actually draws more power than an AMD Ryzen 9 3950X CPU with twice the core count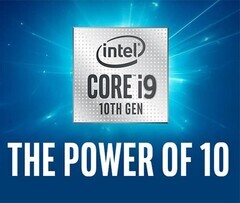 According to a power draw comparison, Intel's laptop i9-10980HK draws almost 30 percent more power than the Ryzen 9 3950X, a 16-core 32-thread CPU meant for high-end desktop use. While the Comet Lake H flagship might power past Renoir offerings, it does at significantly higher power draw.
A power draw comparison indicates that Intel's new notebook i9-10980HK actually draws more power under load than the 16-core Ryzen 9 3950X desktop CPU found in the Schenker XMG Apex 15. According to a HardwareLuxx editor, the Comet Lake H i9-10980HK draws a remarkable 135W at peak load. This is nearly 30 percent higher than the AMD Ryzen 9 3950X found in the Schenker laptop.
Keep in mind that the 3950X is AMD's largest consumer desktop CPU, with 16 cores and 32 threads, running in Eco mode in the Clevo notebook. That Intel's laptop Comet Lake H flagship consumes 30 percent more power, despite having half the cores and half the threads, is a testament to AMD's 7nm process node advantage compared to the 14nm+++ Comet Lake H.
The Comet Lake H part has a nominal TDP of just 45W. Real-life power draw, as seen here, is far, far higher. The Ryzen 9 3950X results here aren't skewed, either. Even running under Eco Mode, the Ryzen 9 3950X delivers 95 percent of stock performance, and these power draw figures were obtained running Furmark, one of the most CPU-intensive workloads out there.
While Comet Lake H does offer performance gains relative to AMD's Ryzen 4000H Renoir lineup, it does so with drastically higher power consumption. Laptop Chassis with poor cooling capabilities and laptops with smaller batteries just might not be a good fit for Comet Lake H.