SmugMug acquires Flickr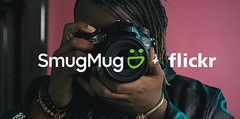 In an email to the users, Flickr unveiled that it was acquired by the photography platform for visual storytellers SmugMug. Those who choose not to delete their accounts by May 25, 2018, will have all their content transferred to SmugMug. The others must download their photos/videos and delete their accounts by then.
The popular image and video hosting website Flickr has been founded more than 14 years ago, in February 2004. Yahoo acquired it the following year, but a decade later Flickr ended up in Verizon's portfolio when they also acquired Yahoo. That deal closed on June 13, 2017. Now, Flickr has been acquired by SmugMug.
According to the email that Flickr sent to its users earlier today, "Nothing will change immediately with regard to your Flickr account. You will still access Flickr with your current login credentials and you will have the same Flickr experience as you do now."
Those who are not happy with this move should move out their content and remove their accounts by May 25. The Flickr accounts not deleted by then will be transferred to SmugMug. The credentials and the containing data should remain unchanged, but the users will have to comply with SmugMug's terms and privacy policy.
The financial terms of the deal have not been disclosed. Flickr promised to provide more details over the course of the next month. The forum thread about the acquisition already received more than 600 replies, most of them being positive. Are you a Flickr user? What do you think about this acquisition?