Lenovo phones to feature stock Android from now on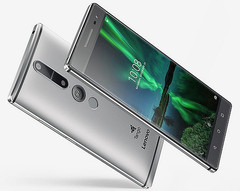 After moving from Vibe UI to Vibe Pure UI with the launch of the K6 Power, Lenovo is now ready to deliver only pure Android handsets, and the first one is expected to be the K8 Note. This handset is scheduled for launch in India, on August 9.
While brands like Huawei offer pretty fast and well-done custom Android interfaces without too much bloatware, the trend is to go as close to stock as possible. Lenovo has its own UI layer, currently known as Vibe Pure and previously known just as Vibe. Now, it has just been confirmed that all the company's handsets would run pure Android pretty soon.
Lenovo would still offer a few enhancements like those present in the software of the Moto handsets - Dolby Atmos and TheaterMax, for example. However, these features would only bring minor changes to the overall user experience. By using pure Android on all its handsets, Lenovo would be able to deliver updates in a timely manner to a wider list of devices.
The first Lenovo-branded handset to come with pure Android on board is expected to be the K8 Note, which is scheduled to hit the Indian market on August 9, loaded with Android 7.1.1 Nougat.