LG Mobile posts a loss, says premium smartphone sales weaker than expected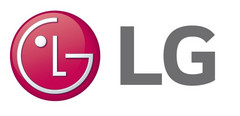 LG Electronics posted a second quarter operating income of US$588.2 million, no thanks to the mobile department which recorded a net loss of US$-117.27 million. LG attributes the mobile loss to lower than expected sales of their premium smartphones, despite a 13% improvement in North American sales of their product line.
LG Electronics reported their quarterly earnings earlier today showing revenue of US$12.89 billion and an operating income of US$588.2 million. The majority of this revenue and income came from two LG companies — Home Appliances and Home Entertainment. Unfortunately for LG Mobile Communications, and for fans of LG smartphones, that department made a net loss of US$-117.27 million on revenue of US$2.39 billion.

LG attributes this loss "...primarily due to weaker than expected premium smartphone sales and increases in component costs." While both the LG G6 and the LG V20 can be considered "premium" smartphones, the V20 is a 2016 device with a rumored replacement coming soon. Therefore, we can deduce that the premium smartphone not living up to expectations is the G6, which released in early April and should have made up a significant portion of second quarter income for the mobile company.

The news wasn't all bad from LG Mobile Communications. They reported that right across their product portfolio sales in the North American market had increased by 13% since the same period in 2016. Projections are for an improved financial result in the last half of 2017 due to the new LG Q6, and "a new high-end device," likely to be the LG V30.

Hopefully, the mobile business can return to profitability shortly. With the release of the G6, LG was able to show that outside of Samsung they are still one of the most innovative Android OEM's, and they are likely to have more freedom for innovation when the bottom line is in the black.