Kaby Lake Pentium processors now include Hyperthreading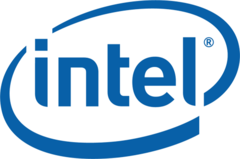 Intel breaks tradition and will now be offering Hyperthreading outside of its Core ix family for consumers. Future Pentium CPUs based on Kaby Lake are now expected to carry the same multi-threading technology for much faster performance.
After an unconfirmed forum post on Hardware.info claiming that Intel Pentium CPUs would soon carry Hyperthreading, it wasn't long until Intel themselves confirmed the rumor. The new desktop Kaby Lake Pentium G4560, G4560T, G4600T, and G4520 will all have Hyperthreading technology not unlike its costlier Core ix siblings. This should improve performance significantly for multimedia and multi-tasking workloads and boost the performance-per-Dollar of the inexpensive 60 to 90 USD Pentium processors. At the same time, however, the faster Core i3 series may be less appealing since Hyperthreading has been a major differentiating factor between the two series. The move could be seen as a proactive response to AMD Ryzen and to further solidify Intel as the go-to brand for performance even at the budget level.
Intel Hyperthreading technology duplicates certain parts of the processor at the silicon level to allow for multiple independent instructions per core. Thus, a dual-core CPU can be recognized as a quad-core processor by an operating system. The chipmaker claims a performance increase of up to 33 percent depending on the application with Hyperthreading.