Google pulls 63 Android apps serving up porn ads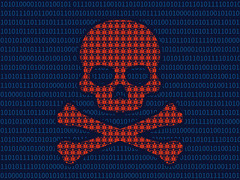 Google's Play Store has once again been beset with supposedly vetted apps hiding malware. On this occasion, 63 apps have been pulled from the Play Store after it was discovered they harbored malware serving up porn ads.
Google has pulled 63 apps from the Google Play Store after it was discovered that they were infected with malware dubbed "AdultSwine" that served up porn banner ads. The discovery was made by security firm Check Point which said that many of the apps were aimed at children. The applications have been on the Play Store since at least November and downloaded somewhere between 3 million and 7 million times in total.
Not on does AdultSwine serve up porn ads, infected devices have had data sent back to a remote server that took one of three actions including fake malware notifications to install a fake security app or encourage a user to sign up for premium services charged back to their mobile account. Although Google has systems in place to prevent malware from making to the Play Store, it is not the first time that they have been defeated.
Google has said that while some of the porn ads were embedded in children's apps, most were targeted at apps of a more general nature. In addition to removing the apps and deregistering the accounts of the developers involved, Google has also issued warnings to affected users. While Android is an open platform that offers many benefits, it also can leave it more prone to malware attacks like this.