First Windows 10 on ARM PCs to hit stores by the end of March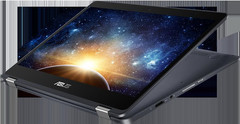 Qualcomm Snapdragon 835-powered Android flagships have been around for a while, and soon we will also be able to purchase notebooks and 2-in-1 convertible tablets that use the same processor. Big brands like Lenovo, HP, and Asus already unveiled such portables, and now Qualcomm has just announced that the first units are scheduled to hit the market "beginning this calendar quarter."
Back at CES 2018, we saw a few Qualcomm Snapdragon 835-powered portables with Windows 10 onboard, and now we got the official confirmation of their arrival. According to a recent press release issued by Qualcomm, "leading retailers from across the world will offer a range of new Microsoft Always Connected Windows 10 PCs powered by the Qualcomm® Snapdragon™ Mobile PC Platform."
While the new Windows 10 portables are not going to break any gaming performance records, they focus on three areas that are essential for office tasks on the go: always-on connectivity, instant-on functionality, as well as a battery life that goes beyond the 20-hour mark. The Always Connected PCs will be available in multiple markets starting this quarter. These are the markets and retailers mentioned by Qualcomm:
the US: Amazon, Microsoft Stores
Australia: Microsoft Stores
China: JD.com
Italy: Unieuro
the UK: Asus Stores, BT Shop, John Lewis, Microsoft Stores, PC World
France: Boulanger, Fnac
The only portable that has both x86- and ARM-powered versions is the HP Envy x2 convertible, and the variant with a Qualcomm Snapdragon 835 inside provides a battery life increase of about 25 percent over its sibling. Even more, it is also a bit thinner and lighter than the Intel-driven model.
Although there is no support for x64 apps on these ARM PCs with Windows 10 and apps that add shell extensions might not work as expected, these devices promise to offer a valuable package of specs and features starting at US$599. The three brands that already unveiled their Always Connected PCs are HP, Lenovo, and Asus. For more details on these portables and the Always Connected PCs initiative, you should spare some time and watch the videos embedded below.