Tablets, Ultraportables and Netbooks: The Ongoing War for Mobility
Beginner's Tablet Guide. The sudden inundation of tablets this year has certainly got at least some readers scratching their heads. In this handy guide, we provide a concise overview of tablet history, its current market trends and even some suggestions for the hottest items this Holiday season.
To be honest, we first came up with the idea of writing a primer about the market's top device segments earlier this year, but by the time we actually got around to working on it, we realized that so much had changed. Some devices were discontinued, others were unveiled and more than one new segment was created. Heck, we even had to give thought to rebranding our website as "ultranetbooktabletcheck.net", but the domain was a bit too long for our tastes.
Now if you're feeling a bit overwhelmed by the influx of new devices, then we're hoping this article will help simplify things a bit. In the upcoming series we take a brief look at the three most dominant categories currently present on the mobile computing market: Tablets, Netbooks, and Ultraportables. Obviously, regular sized notebooks and even smartphones can now enter the discussion, but for the most part we're sticking to these three due to their portability and current popularity as non-phone devices.
We start things off by taking a look at what characterizes each of these categories along with a brief history, then move on to their intended markets before rounding things off with some of our own personal recommendations. Of course, we can't promise that you'll have your mind made up about your next purchase by the time you're done reading, but hopefully it'll make your choice a tad bit easier. And who knows, by the time you reach the bottom of this page, someone out there may have already introduced a new device and we'll have to start all over again!
Part I - A Primer on Tablets
Official Definition: "a lightweight and portable personal computer that utilizes a flat panel touch screen display for input"
In the English language, a tablet is a flat slab of something that's intended for inscription, and that definitely applies to modern day tablet computers. Available in a variety of sizes, almost all tablets follow the "slate" design consisting of a front 5"-10" capacitive touchscreen with little to no physical buttons and a thin lightweight body in most cases. In addition, tablets mainly rely on touchscreen input, though some manufacturers may opt to include built-in or detachable keyboards. Overall, the tablet design emphasizes simplicity and portability, and companies compete in offering the thinnest and lightest devices.
Current tablets are powered by a wide range of processors, with the most popular being NVIDIA's Tegra series, Qualcomm's Snapdragon and ARM's Cortex A-series of chips. In addition, some tablets may come with high quality IPS (In-Plane-Switching) displays, and even HD resolutions. Camera, Bluetooth, Wi-Fi, gyroscopes, mini-HDMI ports and at least 8-16GB of Flash storage are found stock on most tablets nowadays, with many manufacturers also releasing 3G equipped versions of their devices.
History:
The original tablet architecture probably traces its roots way back to the days of Apple's Newton platform, which was introduced in 1993 and then discontinued in 1998. Though it didn't gain much traction, it paved the way for the next stage in tablet development courtesy of Microsoft and their tablet version of Windows XP. Sadly, the tablet Windows notebooks weren't very successful, due in part to their high prices and bulkiness in contrast to other notebooks.
While some might argue that the Portable Media Players (PMPs) of the early 2000's were the predecessor for the modern day tablet, we tend to entail most of that credit with the late-Steve Jobs instead. Jobs, who was ironically behind the discontinuation of the original Apple Newton, is widely credited with starting the tablet boom after the introduction of the iPad in January 2010. The iPad benefited from hardware advancements that allowed it to be thin and fast, and though it was originally ridiculed due to its similarity to the iPhone, it still managed to post record profits.
After witnessing the success of the iPad, more manufacturers needed in on the market and none other than Google decided to grab a share of the pie. Using their mobile Android OS, the first Google-powered tablets were announced in late 2010 by Archos, Samsung and ViewSonic. The devices were definitely not as popular as the iPad, but due to more recent tablet-oriented software, Android tablets have gained much traction over the past year.
There have been some other notable entries into the tablet market, mainly by Research in Motion and HP, but neither has been very successful and the tablet market continues to be dominated by Apple and Android.
Many folks are unable to come to grips with what tablets are actually useful for and some expect them to fall out of flavor in the long run. However, with estimates now indicating that 100 Million tablets will ship by 2012, you can probably bank on them staying for a while.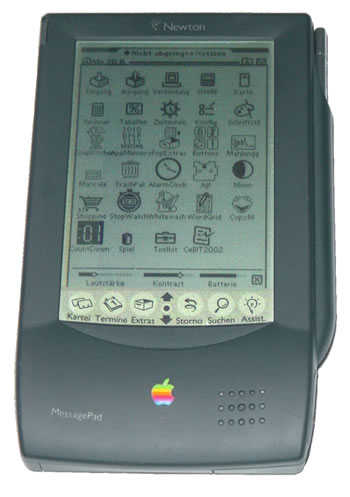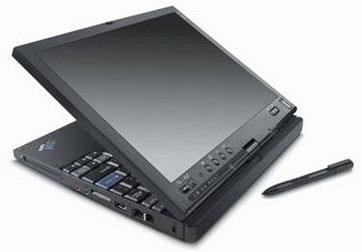 Who Uses Tablets:
One of the biggest pluses that tablets have to offer is that almost anybody can find at least some use for it due to the almost endless amount of applications. Almost any app you can think of probably exists out there in some shape or form, and neat touchscreen and gyroscopic controls make these apps a pleasure to use. As such, kids can get their gaming fix from tablets, adults can surf the web and watch movies on the go, employees can have more diverse ways of getting their work done, and students can benefit from reading electronic textbooks or studying using interactive apps.
In a recent survey conducted by Google's AdMob, it was revealed that most tablet owners mainly use their tablets for gaming, followed by searching for info and emailing. Furthermore, 43% of respondents stated that they spend more time on their tablet than on a desktop or TV, and 68% reported spending more than 1 hour on their tablet per day.
While all the preceding activities can also be done from a normal PC, tablets are comparatively a lot lighter and thinner than most notebooks and almost all desktops. Their extended battery life and 3G capabilities allow for far more portability than usual laptops as well. In any case, most tablet manufacturers market them as secondary rather than primary computing devices, leading to a higher chance of co-existence with personal PCs. And of course, the touchscreens allow for easier use in certain applications, and further advances will only increase the sensitivity and give way for more intuitive ways of user interfacing.
Part II - Biggest Turf Wars
As we mentioned earlier, Apple's iPad was arguably the first official tablet released and it enjoyed a near monopoly on the market for a little less than a year. However, with the introduction of Google's more tablet-oriented Honeycomb and Ice Cream Sandwich (ICS) operating systems, more and more users are making the jump over to the Android atmosphere. While Apple and the iPad will always have a gargantuan following, the iPad remains slightly limited due to its single shape and size (as of Q4 2011), along with a lack of customizability. On the other hand, Android tablets come in many different forms, so much so that some customers may have difficulty choosing; especially since popular manufacturers such as Sony, ASUS, Samsung, Lenovo, Amazon and even Barnes & Noble all produce Android tablets.
Ultimately, the success of a tablet may not rest upon its hardware specifications or design, but rather on software ease of use and application availability. With regards to usability, Apple probably has the slight edge, as Apple's OS is generally more friendly and fluid and many users are already accustomed to iOS from experiencing the iPhone or iPod Touch. In contrast, Google's latest Honeycomb and ICS OS's emphasize easier user access, but the custom UIs that are sometimes added by manufacturers (e.g., HTC Sense, Motorola Motoblur, and Samsung TouchWiz) may not be to everyone's liking.
Unfortunately for Google, Android doesn't fare much better when it comes to apps as Apple's App Store reigns supreme in terms of both application numbers and general quality. As of 2011, Android has a bit over 350,000 apps in their market (with 33% of them being classified as low quality according to AppBrain), while Apple's App Store crossed the 500k mark back in May of this year. On the other hand, Android does have approximately 10,000 more free applications than iOS, but keep in mind that most analysts tend to view them as lower quality compared to iOS apps.
The differences between the two rivals become clearer when you take a look at the amount of tablets moved, as Apple managed to sell 9.25 Million iPads during Q3 of 2011 while only 1.2 Million Android tablets were sold in all of 2011. This clearly shows that Apple still holds the lion's share of the market, but that could very well change as Microsoft's upcoming tablet-optimized Windows 8 platform could tilt the landscape.
Of course, the iOS vs. Android debate is probably too big to be settled in this article alone, but Apple and the iPad appear to be winning due to build and app quality along with ease of use. Nonetheless, Android tablets do have their own following, and their lower price tags and more choices make them an appealing option to budget-strapped consumers or for those looking for something a little bit different.
Part III - Notebookcheck Recommendations
With the ever increasing number of tablets out there, we know it can be hard to make a decision on what to buy. After looking at various categories, including pricing, hardware, software and design, we can safely recommend the following devices:
1) Apple iPad 2
At just .34 inches (8.8mm) thick, the iPad 2 is 35% thinner than the original iPad and comes with a 9.7" IPS display, a 1GHz Cortex A5 CPU, 512MB of RAM and is available in 16, 32 and 64GB sizes with Wi-Fi or 3G. You can read our full review here, but the iPad 2 definitely tops our tablet list thanks to its lightweight design and the number of apps available. As such, until Apple announces their iPad 3, we can whole-heartedly recommend the current iPad for those in search of a tablet.
Price: Ranges from $499 to $829 depending on storage and 3G.
2) ASUS Eee Pad Transformer
Possibly the most popular Android tablet out there, the Transformer introduced a new concept by adding a detachable keyboard that doubles as both a docking station and an extra battery. In addition, the Transformer comes with a 1GHz NVIDIA Tegra 2 CPU, 1GB of RAM, a 10.1" IPS display, micro-SD reader and is available in 16GB/32GB models, but with no 3G option. Our comprehensive review can be found here, and we definitely like the Transformer from the available Android tablets, especially since it is cheaper than much of the competition.
Price: $399 for the 16GB model, $499 for the 32GB model; however, the keyboard dock tacks on another $100. We expect price drops across the board once the Transformer Prime releases before the end of the year in the U.S.
3) ASUS Eee Pad Transformer Prime
Though ASUS has yet to release their next-gen tablet, it managed a spot on our list thanks to its tantalizing specs. The 8.3mm thick tablet, which comes in 32GB and 64GB flavors, is upgradeable to Android 4.0 ICS and should be the first NVIDIA Tegra 3 tablet to hit the market. In addition, its mobile dock can apparently extend battery life by up to an astonishing 18 hours. ASUS has currently begun accepting pre-orders for UK customers, with the US launch set for December 19th.
Price: $499 for the 32GB model, $599 for the 64GB model. The mobile dock will set you back an extra $149, however.
4) Samsung Galaxy Tab
Next in line on the Android circuit is the Samsung Galaxy Tab, which comes in 10.1", 8.9", 7.7" and 7" models. Thus, the Galaxy Tab has the full spectrum covered due to its various screen sizes with Wi-Fi/3G options and even 4G on select Tab models (7.7, 8.9 and 10.1). Samsung's tablets also feature the custom UI TouchWiz, which adds certain widgets and easy-access menus. Furthermore, the Tab is about the same thickness as the iPad 2, and all the devices come with Samsung's signature AMOLED displays.
It's a tough choice between the Transformer and Galaxy Tabs, but if you have no interest in the docking station then the Tab may be the way to go.
Price: 7" for $399, 8.9" for $469, 10.1" for $499. The 7.7" Tab has not yet been released at the time of writing.
5) Amazon Kindle Fire
One of the newer devices to hit the market, the Kindle Fire only comes with a dual-core 1GHz OMAP 4 CPU, no cameras, 512MB of RAM and only 8GB of SSD storage. However, the Fire benefits immensely from its integration with Amazon's services and its sub-$200 price tag. The tablet also comes with a 7" IPS display and only weighs 14.6 oz (413 grams), but doesn't offer as much "punch" as the other Android tablets.
Price: $199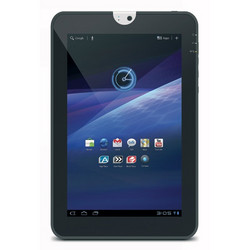 Honorable Mentions:
Toshiba Thrive: The Thrive features more ports than any other tablet to date, but suffers due to its bulky design. However, its successor, the Toshiba Excite, should be the thinnest Android tablet yet at just 7.7mm (0.303 inches) and could add more confusion to the Android ranks.
Price: $399

Motorola Xoom 2: The original Xoom was the first Honeycomb tablet to hit the market, but it didn't fare too well due to various issues. As a successor, Motorola recently announced the Xoom 2, which comes with a 1.3GHz processor and a 10.1" display. It's still too early to put a verdict on the device, but early reports seem comforting.
Price: Unknown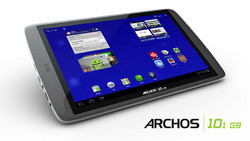 Archos G9: Though Archos may not be the most popular of manufacturers, its G9 tablets deserve a mention due to the ample amount of space included. The 10.1" 101 G9 and the 8" 90 G9 each come with up to 250GB of storage thanks to Seagate's Momentus Thin HDD. Unfortunately, the tablets seem to have run into some delays, as their September 20th launch date has come and gone without any release.
Price: 80 G9 for $369, 101 G9 for $469
In conclusion, the future of the booming tablet market appears to be even brighter due to increased competition and constant new entries. Of course, tablets may end up fading away like some of history's other electronic fads, but at the moment the numbers indicate nothing of the sort. So if you've been on the fence over getting a tablet, then hopefully after reading this article you have a better understanding of the tablet market as a whole and are in a better position to make the most fitting choice.