Maximum speed via upgrade | Huawei GPU Turbo Review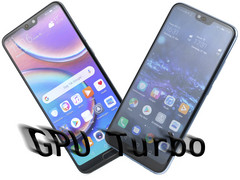 GPU Turbo for selected Honor and Huawei smartphones promises up to 60 percent increased efficiency on top of reducing energy consumption by 30 percent. A software update is supposed to achieve this. We took a closer look at Turbo during daily use in order to determine whether it is able to keep this promise.
Huawei and Honor already announced the new GPU Turbo update last month. The smartphones supplied with the software update are supposed to reach a performance increase of up to 60 percent, while cutting energy consumption by almost one third.
At first, GPU Turbo will be distributed to the current top Huawei and Honor smartphones. Eventually, mid-range models and selected phones from the previous year are expected to profit from the performance boost of the software, too. They include the Honor 7X and the Huawei P10, among others.
We tested the new smartphone feature thoroughly using benchmarks and games, in order to determine whether it is able to deliver on that promise. In doing so, we used the relatively new Basemark GPU as well as the tried and true GFXBench. More important is analyzing real-world performance however, which is what current top games such as Arena of Valor and particularly the highly demanding PUBG Mobile are best suited to. We determined the frame rates of the games with GameBench. In this review, we used the Huawei P20 Pro as well as the Honor 10, since both of them have already received the update.
Basemark GPU - GPU Turbo in effect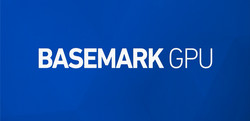 Basemark GPU is a highly demanding graphics benchmark, which tests a smartphone's performance using both OpenGL as well as Vulkan-API. Here, two things become immediately apparent. On the one hand, the frame rates turn out to be much lower when Vulkan is used and on the other hand, there is a performance disparity despite the fact that both the P20 Pro and the Honor 10 use the Kirin 970 SoC. This can most likely be attributed to the superior heat dissipation of the larger Huawei smartphone, since the Honor phone also struggled with dealing with the heat in our review.
The benchmark shows a distinct performance increase after the update. GPU Turbo leads to a 23 to 43 percent performance gain for the Huawei P20 Pro. As for the Honor 10, the overall results are good as well, however there is actually a small performance decrease in the offscreen test with the Vulkan interface. However, onscreen performance shows an improvement of 27 percent as well.
| . | Vulkan Offscreen | OpenGL Offscreen | Vulkan Native |
| --- | --- | --- | --- |
| Huawei P20 Pro without GPU Turbo | 8.25 FPS | 19.00 FPS | 8.58 FPS |
| Huawei P20 Pro with GPU Turbo | 11.80 FPS (+43 %) | 24.45 FPS (+29 %) | 10.52 FPS (+23 %) |
| Honor 10 without GPU Turbo | 6.32 FPS | 11.35 FPS | 5.80 FPS |
| Honor 10 with GPU Turbo | 6.06 FPS (-4 %) | 13.83 FPS (+22 %) | 7.34 FPS (+27 %) |
GFXBench - Huawei update has no impact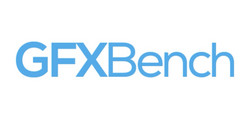 For GFXBench, we want to shift the focus away from individual benchmarks and instead use the battery tests in order to gain new insights. Here, the app distinguishes between the T-Rex (OpenGL ES 2.0) and the Manhattan variant (OpenGL ES 3.1). However, the procedure is identical in both tests: The respective benchmark is run thirty times in succession, during which the battery charge level and the rendered frames are logged.
In our review, the Honor 10 struggled with the Manhattan loop and the test had to be interrupted to prevent overheating. GPU Turbo update does not change this, which is why we were unable to collect the relevant data. The results of the T-Rex scenario are nearly unchanged however and GPU Turbo does not produce higher frame rates.
The same can be observed on the Huawei P20 Pro. The results of both battery tests are identical. The same is true for the battery charge levels, where we did not measure a difference either.

Gaming - Arena of Valor
Even before GPU Turbo, Arena of Valor did not present a big challenge to the two high-end smartphones from the Far East. The game runs at a very smooth 59 FPS at the maximum resolution and detail settings and there were no frame drops either.
While the Honor 10 renders one image less in the same period of time, it will not be noticeable during gaming. The frame rate remains stable here as well.
The more exciting application of the update will be smartphones with weaker SoCs. The 20 percent performance gain we observed in Basemark GPU could very well be the tipping point for older smartphones in terms of being able to select a higher detail setting. We will amend the review here as soon as the update is available for the respective phones.

Gaming - PUBG Mobile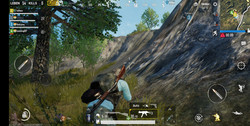 Currently, PlayerUnknown's Battlegrounds (PUBG for short) is likely the most demanding game in the Google Play store and allows for refresh rates of up to 60 frames per second. In its full glory, this title challenges even high-end phones such as the Huawei P20 Pro and the Honor 10.
First, we take a look at the Huawei phone. At the high setting, with all options set to maximum, it already performs well even without GPU Turbo and, at 33 FPS, achieves a similar result to the iPhone X's. The frame stability of 88 percent is good as well, although there is room for improvement. With the software boost enabled, the P20 Pro jumps to a smooth 40 frames per second. So far, only the Samsung Galaxy Note 9 was that fast. GPU Turbo also eliminates frame drops.
The Honor 10 is slightly worse off from the start and while it did achieve a nominally good result of 32 FPS, they were very unstable and varied by so much that the game stuttered frequently. With GPU Turbo, the frame rate dropped to 27 frames per second, but the frame drops disappeared almost completely.
Users for whom this is still insufficient can use Huawei's new Game Suite, which is also included in the update in the form of an app. Aside from the ability to suppress notifications, it provides a game acceleration feature, which further increases the phone's performance, albeit with an increased power consumption. While this additional acceleration does not seem to affect the P20 Pro, since Huawei seems to limit the frame rate of PUBG to 40 at maximum, it does wonders for the Honor 10. After activating the feature, it is suddenly able to match its big brother. The battery actually drains very quickly however, since the Honor 10 does not even make it to two hours with the additional acceleration enabled, which is why it is advisable to either have an external battery or a power outlet nearby for long gaming sessions.
| | P20 Pro without Turbo | P20 Pro with Turbo | P20 Pro with Turbo a. Game Suite | Honor 10 without Turbo | Honor 10 with Turbo | Honor 10 with Turbo a. Game Suite |
| --- | --- | --- | --- | --- | --- | --- |
| Average FPS | 33 FPS | 40 FPS | 40 FPS | 32 FPS | 27 FPS | 40 FPS |
| Frame stability | 88 % | 99 % | 100 % | 58 % | 99 % | 100 % |
Verdict - GPU Turbo noticeable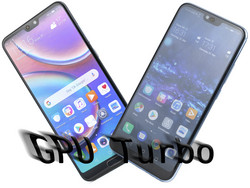 GPU Turbo by Huawei promises an increase in efficiency of 60 percent. This should not necessarily be equated to performance, a fact that becomes apparent when looking at the raw numbers in this review. It remains unclear how this marketing value was determined, but we can confirm that GPU Turbo has been named as such for a reason.
Looking at the percentages, the performance gain looks good in benchmarks. After all, we were able to measure a performance plus of 43 percent in Basemark GPU, even if the frame rates still are not particularly high. Smartphones with the Snapdragon 845 are significantly faster in this department and Qualcomm has already announced their own Turbo. For example, the LG G7 ThinQ is more than twice as fast in the same test scenario.

GPU-Turbo not only brings more performance, but also more stability during gaming.
Benchmarks aside, what really matters is real-world performance and as for the Huawei P20 Pro, GPU Turbo manages to compensate for the weaker hardware and not only produces high frame rates, but also delivers them at a constant rate. As for the Honor 10, there is an improvement as well, but it needs to take advantage of the new Game Suite's boost in order to keep up with the top model of its parent company.
Critics might say Huawei just did some driver tuning. For users, it does not matter since they get a noticeable plus in terms of performance. It will be interesting to see to what extent older or weaker SoCs will profit in the future.