Google Pixel & Pixel XL: New official promotion videos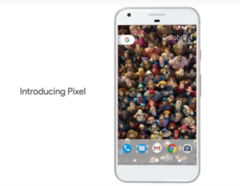 Two new promotion videos are supposed to tell people that Google has evolved from a know and well respected search provider to a smartphone manufacturer.
When Google launched their first video to tease the arrival of the Pixel and Pixel XL on October 4th, they showed the familiar Google search bar slowly evolving into the outline of a phone. This idea was further expanded in Google's first official promotion videos for the soon to be released Pixel and Pixel XL phones. Google literally filled the empty search bar with life and revealed more about the phone in the end but built upon the original idea of letting people know that Google is not only known for doing search but also does phones now. Next week, on October 20th, Google will start shipping them in the US and some other select countries around the world. Both were made by HTC originally but are now promoted as Google's own creation. Watch the videos down below!