Gigapixel AI and 3 other ways artificial intelligence is shaping the future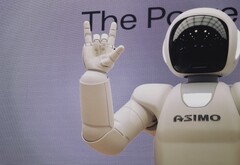 The choices and comments made on this list belong solely to the author.
1. Sustainable food production
Vegan food company NotCo set out to create a plant-based milk that didn't compromise on taste or texture — a compromise many people refuse to make — and to actually use ingredients that make a positive impact on the environment instead of making things worse. NotCo used an AI-assisted sensor to profile the flavour and texture of cow's milk and fed that information to an AI, called Guiseppe, which then ran through all manner of possibilities to come up with the best combination of ingredients to satisfy the profile detected during the analysis.
The work put in by NotCo and Guiseppe culminated in a colourful mix of unexpected ingredients like pineapple juice, cabbage juice, and pea protein, among others. What's even more remarkable is that NotCo claims its NotMilk uses 74% less energy, 92% less water, and releases 74% less CO2 than regular dairy milk, while maintaining the same colour, taste, texture, and behaviour as what you'd get from old Betsy on the farm.
2. Generative design
Product design and engineering are not easy fields, and the prototyping phase of the product development cycle is often time-consuming and laborious. While CAD programs like SolidWorks, SolidEdge, and AutoCAD have streamlined visualisation and simulation to some degree, traditionally, designs are still mostly done manually, and mock-ups and prototypes are still always used as stepping stones to pave the way to an end product. That's where AI comes in — AI and machine learning excel at analysing problems and using known parameters to solve those problems.
With systems like AutoDesk's or Siemens' generative design suites, designers can define a number of parameters — like weight, material, load, stress, and strain — as well as constrain any interface surfaces — like hinges and mounting points — and hand the project over to a cloud-based AI system temporarily. The generative design algorithm takes the designer's constraints and parameters and spits out hundreds or thousands of different designs to solve the problem. The beauty of systems like these is that you can use them as a jumping-off point to either skip a whole lot of prototyping, or optimise the design depending on the application, lifespan, materials, and manufacturing process.
3. Image upscaling
If you've ever tried to scale up an image in something like Paint or Photoshop, you'll know that at some point upscaling an image just ends up in a blurry mess. Topaz Labs is trying to change that with its Gigapixel AI upscaling software. Topaz Labs claims that the machine learning and AI algorithms Gigapixel uses are capable of enhancing detail and resolution by up to 600%. While Topaz Labs markets Gigapixel as a tool for archiving analog images, there is also tremendous potential for use in commercial photography thanks to the Gigapixel plugin for Adobe Photoshop.
4. 3D rendering and animation
If you've been paying attention to the gaming space, you'll be aware of Nvidia's GeForce RTX graphics cards and the ray-tracing cores they utilise to make gameplay lighting more realistic. Those same Nvidia RT cores are also immensely powerful tools for digital artists using 3D rendering programs like Blender, KeyShot, and any other programs that make use of Nvidia's Optix Engine. The Optix API allows developers to tap into the AI-powered ray-tracing capabilities of RTX GPUs to accelerate renders and denoise images with phenomenal results.
In the dark times — before Nvidia made its RT cores available to programs via Optix — render engines relied on raw CPU and GPU horsepower to render and preview scenes, meaning not only did it take extraordinarily long to render a scene, but previewing a scene with accurate materials and textures was an unresponsive mess. In programs that support it, ray-tracing cores can reduce render times by up to 60% when compared to CPU and GPU rendering.
If you're in the market for an RTX-enabled laptop, the Gigabyte A5 K1 gaming laptop is available on Amazon, and it comes equipped with an Nvidia GeForce RTX 3060 GPU — plenty of horsepower to game and create content.
My interest in tech started in high school, rooting and flashing my Motorola Defy, but I really fell down the rabbit hole when I realised I could overclock the i7 930 in my Gigabyte pre-built PC. This tinkering addiction eventually lead me to study product design in university. I think tech should improve the lives of the people using it, no matter the field. I like to read and write about laptops, smartphones, software and trends in technology.