Like cases, screen protectors are one of the easiest ways to extend the life of a smartphone. They're one of those things you'll say you won't need until random scratches start accumulating on your pristine display over time. They're also extraordinarily cheap at just a few dollars each for plastic ones up to $10 or more for tempered glass options.
Silicon Valley-based company Intevac offers high-end tempered glass screen protectors branded Diamond Dog for a small selection of Apple, Google, and Samsung smartphones with support for the Galaxy S20 series and Note 20 series coming in October. At $30 a pop, these are on the higher-end scale for what you can get to protect your ~$1000 handheld investment, but are they any better than cheaper plastic alternatives?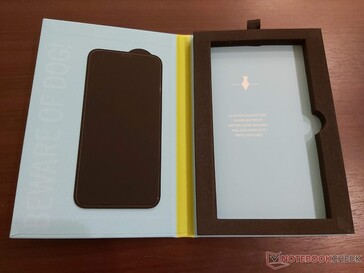 Intevac sent us a Diamond Dog to test out on our iPhone XR and, after a couple of weeks of usage, the quality difference between it and plastic becomes noticeable. In particular, the strong adhesive and increased rigidity of the screen protector give a better sense of longevity and quality when compared to plastic. The manufacturer has a patented DiamondClad carbon coating application that supposedly aids in scratch resistance over time. We've yet to experience any bubbling or peeling on the Diamond Dog even when under the hot and humid 90 F weather of Taipei.
To further distinguish themselves from the rest, the Intevac ships in a box that doubles as an installation tray and storage container. It's not perfect, however, since the tray doesn't perfectly secure the iPhone XR in place which is the one thing you want during the application process, but it helps nonetheless.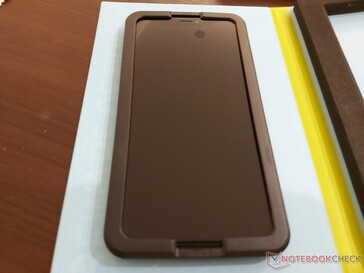 Perhaps the most noticeable drawback between an Intevac Diamond Dog and other tempered glass variations is that it is not 3D. In other words, the screen protector is flat and it doesn't curve around the edges to fully protect the edges of our "3D" iPhone XR touchscreen. The manufacturer says this was deliberate to improve the lifespan of the screen protector, but it also makes us feel more uneasy about dropping the phone as a result.
Is this a screen protector we'd buy for $30? One of its main selling factors is the aforementioned DiamondClad coating, but such a feature would take several months of real-world testing before seeing any potential advantages or disadvantages. For what it's worth, Intevac's own lab results have shown it to be 5x more resistant to abrasion than "leading competitive brands". We'll update this page accordingly as we continue to use our iPhone XR on a daily basis. When Best Buy is selling similar tempered glass screen protectors for $15 to $25 each, we're really hoping to see that those extra dollars for the Diamond Dog have gone towards the durability of the actual screen protector rather than its fancy packaging.
After graduating with a B.S. in environmental hydrodynamics from the University of California, I studied reactor physics to become licensed by the U.S. NRC to operate nuclear reactors. There's a striking level of appreciation you gain for everyday consumer electronics after working with modern nuclear reactivity systems astonishingly powered by computers from the 80s. When I'm not managing day-to-day activities and US review articles on Notebookcheck, you can catch me following the eSports scene and the latest gaming news.