Column: The Warranty Drama
by Stefan Hinum 12/06/2009
Working For Notebookcheck
Are you a loyal reader of notebookcheck? Are you a techie who knows how to write? Then join our Team!
Especially wanted:
English-Swedish-Translator - Details here
Review Editor - Details here
News Editor - Details here
The Case
Some of you will probably remember my column "A Notebook for Polar Use"
Well, after 18 months of fatal illness, this Zepto notebook had passed away. It just simply didn't want to be turned on anymore; the fan ran, hard disk and DVD drive emitted a noise, but the laptop just simply didn't boot anymore. No matter how often I tried. Obviously, some important component was broken. Actually, that shouldn't happen after 18 months, but if you consider the overheating problem mentioned in the linked editorial above, it was to be expected that the perpetually high component temperatures would harm this mini-heat reactor. Before this, a few keys didn't work anymore and there were occasional problems during the booting process.
Contacting Zepto
But unlike humans, you can revive laptops and the "pickup" warranty period was only half expired. So, I looked on the German language website for the support. I found a PDF file, which directed me to an URL link and exactly explained how to fill out the online form there. So far so good, but as I called up the link I found an awfully encouraging text: "The Zepto parent company has decided to close the German office. Therefore, the helpdesk (which represents a private project) will be closed with immediate effect! If you require an RMA, we recommend mailing our colleagues in Denmark." 2 email addresses followed. Now, in our editorial office we've already heard earlier that Zepto had frozen its German support. The Danish notebook manufacturer had launched intensive advertising on the German market in 2007, but in 2008 they once again concentrated on their Nordic retail markets. The PDF file that originally regulated the German support had also become obsolete and German customers, of whom there still must be thousands or hundreds, were supposed to turn to the Danish support. Obviously, no one had thought about changing or replacing the German file accordingly.
So, I followed the written instructions and sent a mail to both support addresses. Aside from all key data and an error report, I also mentioned that the course of a warranty case could be a basis for an article by Notebookcheck, just to be on the safe side. Once, Zepto had provided Notebookcheck with prototypes and also advertised on the site. Therefore, I hoped that this remark would have a positive effect on the procedure – evidently a naïve thought. Furthermore, I reveal myself as the CEO of Notebookcheck OG in every mail footer. But maybe Zepto's support only wanted to prove that all customers are treated alike. I was petrified at the thought.
The exuberant reaction
I immediately received an automatic OOF message from one of the addresses. The second person, however, replied personally. The mail was rather short: No address, no greeting, a trivial English sentence. "Pleas call +45 70204 and they will assist you!!" (I've omitted the last 3 numbers for data protection reasons). I wrote back that I would prefer to settle everything via mails and had written a proper error report that would be of help for the repair. Once again, a scanty answer: "Sorry not possible! You need to call *4570204".
Boosting the telephone bill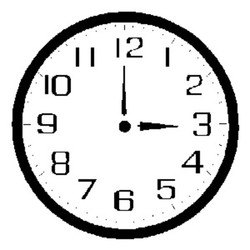 Thus, I called Denmark, which isn't exactly a city call and only reached a bilingual recording where you have to press digits in succession to be forwarded, while you literally feel how the figures on the telephone bill are growing. Then it was busy. I tried it again later, and this time I even reached a human. He filled out a form based on the information of my written error report and then I handed the notebook over to UPS for its trip to Denmark. At least, the pickup service also works with Austria.
...and then the laptop was gone
I got a mail in Danish with a security code, activation number and an URL where I could make inquiries about the state of service. Luckily, Danish is similar to German so that I could sufficiently understand the mail's content. Therefore, linguistically it's a very exciting thing. Maybe the Zepto team was really surprised that foreign customers still existed. At least, the service status side also had an English version. Merely a predicted end date was available. The expected repair was to take two weeks.
The infinite loop
I waited 2 weeks and a few days. As nothing happened, I sent a mail to the indicated support address with an inquiry. This was evidently an outsourced call center company, who cordially sent an answer on the same day: "Your service waits for spare parts; the workshop is lacking a motherboard for the computer.
I have FW your mail to the workshop and asked them to update the estimated date." The estimated end date had in fact been changed and readjusted to a further 2 weeks. Once again, I waited for 2 weeks a few days and once again I sent a mail. The call center company forwarded the mail to a Zepto technician (copy to me): "Please update plan date, customer is asking for update/speed up on the case." I didn't receive any reply from the technicians, but the plan date was, once again, readjusted by 2 weeks.
After 2 more weeks, I again contacted the call center. This time the date was readjusted by two weeks without a comment.
Whilst we were already joking in the company, about Somali pirates who commandeered the vessel with my spare part, this very promising message arrived – three weeks after my third inquiry: "The workshop had received a defective mainboard 7/10 and was forced to order a new one. There is no date from the supplier yet." At least the answer wasn't in Danish; you've got to look at the bright side of things. Just great, the spare part has a delivery time of 7 weeks, so via the slowest cargo ship you can find, and then its defect and everything starts all over again. But Asia doesn't answer so that it'll take even longer until the journey can start all over again. In 80 day around the world – Zepto lives this movie.
Resignation
Because I urgently needed a computer to work on and only could fall back on an antique computer dinosaur of the previous century to do my work at Notebookcheck, I quickly organized a new laptop. I stopped my inquiries to the call center as it was delivered and decided to let things run its course. I hadn't ever been contacted by the call center or even the technicians since.
Happy End – or something like that...
Mid November, that's almost after three months, my doorbell rang and a package was put into my hands. The Zepto was home again. It even worked, and the hard disk content was even available and intact. However, the keyboard hadn't been replaced, the broken keys still didn't work (as mentioned above, I explicitly wrote it in my error report). Well, it's not so important. Who needs a keyboard on a laptop anyhow… I wouldn't for a second seriously think about sending the notebook in again and to wait for it to finally turn historic. There weren't really any important key affected, except for the "1" key and the toggle key for external monitors. Should I actually be disquieted about the sound of a screw clattering about when the repaired mobile computer is swiveled…?
The moral of this story for me is that I should always have two halfway up-to-date laptops available because you can't rely on a fast repair when one is broken. Therefore, the Zepto Znote will remain to be my reserve computer in future.
If I can generally recommend Zepto – both the notebook as well as service…? I'm not going to answer this question comprehensively here, otherwise it could happen that the Zepto Marketing Director drowns in the ice cold Skagerak when he reads this…