ARM unveils Matterhorn and 64-bit-only Makalu Cortex-A cores scheduled for 2021 and 2022, respectively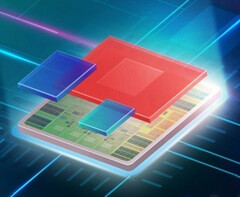 This year's next gen SoCs from Snapdragon, Samsung and Apple are supposed to feature ARM's new Cortex-X/A78 performance cores produced on the 5 nm nodes at TSMC. These new cores should deliver a decent performance boost over the A77 cores, but ARM is planning to release even faster cores in the next couple of years, as it recently unveiled the Matterhorn versions for 2021 and Makalu versions for 2022.
ARM expects a 30% ncrease in performance over the Cortex-X1 cores by the time Makalu releases in 2022. Additionally, starting with the Makalu generation, all future performance cores will only be compatible with 64-bit instruction sets.
For the next few years, ARM will be focusing on SoC designs that take the Total Compute strategy to the next level. This includes increasing compute performance of the system, as well as better developer access to said performance through improved software support, plus a reworked security system. Furthermore, the 64-bit-only support should provide speed and responsiveness boosts to all emerging compute-sensitive workloads centered around AI, XR(AR+VR) and high-fidelity mobile gaming experiences. ARM estimates that all mobile applications will have migrated to a 64-bit environment by 2023, allowing developers to significantly reduce costs and time-to-market.
For the reworked security system, ARM is planning to introduce a feature called Memory Tagging Extension (MTE) with the Matterhorn generation. MTE will enable developers to detect memory safety violations easier and in a more efficient way.
ARM will also continue to improve the Niantic and MojoVision platforms. With Niantic, developers will be able to push the limits of AR hardware and create a new community of AR gamers. MojoVision will offer improved tools to allow developers to deliver a rich and immersive experience for contact lenses that project real-time data directly onto a person's field of view.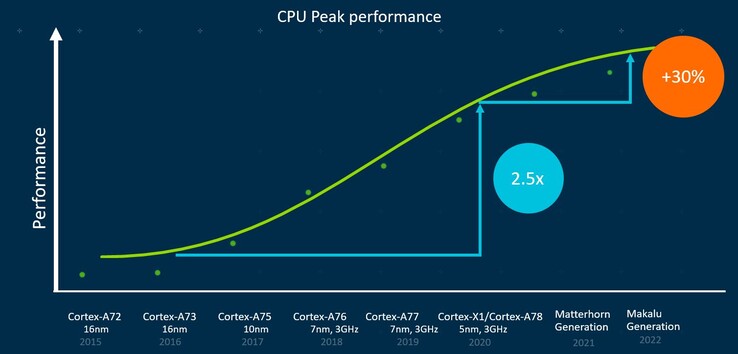 I first stepped into the wondrous IT&C world when I was around seven years old. I was instantly fascinated by computerized graphics, whether they were from games or 3D applications like 3D Max. I'm also an avid reader of science fiction, an astrophysics aficionado, and a crypto geek. I started writing PC-related articles for Softpedia and a few blogs back in 2006. I joined the Notebookcheck team in the summer of 2017 and am currently a senior tech writer mostly covering processor, GPU, and laptop news.