User Review Toshiba Satellite P100-194
Toshiba P100-194 is a multimedia giant.
Equipped with striking hardware, it appeals gamers and film enthusiasts.
In my following review I used a different strategy compared to the pattern used in the other reviews. I consider this "review" as the story of my personal experiences, which I wrote down during the last days rather than an actual test report.
Still I considered essential features which belong to a review about notebooks.
Following computing power, graphical power and special equipments of the notebook mentioned above, are being considered.
I conscientiously created my "experience report" in consideration of the accuracy of all test result.
I looked forward to getting my notebook for a long time. On Thursday, 21st of September, I finally got it. Against my expectations I bought one of the best notebooks currently available – at least concerning the mobile graphical power.
From the beginning to the completion of this report I had a critical look at my notebook. I checked its power during power supply operation as well as during battery operation – but extremely complex test, e.g. benchmark tests were only performed during power supply operation.
As this notebook is to be my faithful companion during many years, I paid special attention that this test report is very detailed.
Nevertheless, I omitted unimportant features like precise CPU specifications, because they can be looked up at the site of the manufacturer anyway. Finally, I want to state that this report is also my contribution for the Community, which I consider the best forum all days. The community is and will be a part of myself. It helped me to find the right notebook and taught me lots of things.
Advantages and Disadvantages of the hardware and the equipment
Processor
The Toshiba P100-194 is equipped with an Intel Core Duo T2400. Each core uses a clock rate of 1.83 GHz. Till now I have never had to wait a long time, when using computer games, office applications etc. – Everything ran fast without problems - self-evidently also with many open applications at a time. Pro Processor:
fast
yet enough reserve capacity
no problem with games
Contra Processor:
Main Memory:

The Notebook is equipped with 1024 MB RAM (2x 512 MB) with a clock rate of 533 MHz and using - far as I know - Dual Channel Mode. This is adequate for today's applications and games, but in the future one might reach the 2 GB bound. One Gigabyte more would not have done any harm. I can't complain about the speed, I think it is fast enough.
Pro Main Memory:
Contra Main Memory:
2 GB would have been preferable

Hard disk:
The Toshiba P100-194 has a real huge hard disk. Although the effective size is only 187 GB and the speed is only 4200 rpm, the hard disk works relatively fast and pleasantly quiet. Some might not be pleased that the manufacturer of the hard disk is Fujitsu. It is fast, if copying from one place of the hard disk to another place of the same hard disk. On the contrary, the hard disk could be a little bit faster, when copying from an external data carrier. Pro Hard disk:
187 Gigabyte
pleasantly quiet
fast, despite of 4200 rpm
Contra Hard disk:
Video Card:

This is the absolute highlight of Toshiba P100-194, because it uses the high-performance Nvidia Geforce 7900GS with 256 MB VRAM. It has sufficient power for current and certainly also for future games so that nothing will limit the absolute joy of gambling. Games like "Far Cry" or "Battlefield 2" run at maximum resolution and with all details without problems. Thanks to full Direct X 9.0c and SM 3 support effects are displayed on the screen. Furthermore the video card is connected with 256 Bit.
Because the notebook features "HD to go (Mobile High Definition)", one will be astonished of the colours, the extremely accurate images and videos. No doubt that much power also leads to considerably waste heat, but it is lead off silently – so that nobody is disturbed.
Pro Video Card:
extremely fast
256 MB dedicated memory
256 Bit
SM 3 and Direct X 9.0c support
HD to go
silent
Contra Video Card:
Sound:

P100-194 is equipped with classy designed Harman/Kardon speakers, which promise excellent sound and also keep this promise. The hardware consists of a Conexant HD Audio TruSurround Chip. The pitches are excellent and the bass is okay – even if it does not really exist – and there is no noise. The only thing, which can be animadverted, is the maximum volume. While the maximum volume is sufficient in silent environments, one will unfortunately have problems hearing something in a louder environment.
In exchange P100-194 is equipped with proprietary additional accessories, e.g. a volume control and 2 audio-outs and 1 audio-in on the front side.
Pro Sound:
excellent sound
no noise
Volume control on the front side.
LineIn/LineOut/SDPIF (or so) on the front side.
Contra Sound:
to low in a loud environment
Network:

Toshiba P100-194 is equipped with an ordinary V.90 Modem, which is the standard of nearly all notebooks – so there is nothing special here.
Moreover it is equipped with a WLAN adapter, which uses the "Intel WLAN 3945ABG" chipset and belongs to the Centrino technology. As expected, it can connect well to a WLAN router, even over long distances and even if there are lots of wall in between (this is the case in my house). Another outstanding feature is the integrated Intel Gigabit LAN Adapter, which supports 10/100/1000 Mbit.
The Intel Gigabit LAN Adapter is very fast, but I think that many notebooks, which come into the market nowadays, are equipped with Gigabit LAN too. Though at the moment, there aren't available many – as far as I can see.
Besides that, there is only a Standard FireWire Port installed at the left side of the case.
Pro Network:
Gigabit LAN
WLAN long-range
Firewire and 56k Modem
Contra Network:
Other:

There is a 5in1 Card Reader on the front side of the case. Furthermore, the notebook is equipped with a PCMCIA Slot and a Express Card Slot.
4 USB ports (2 right, 1 left, 1 at the backside), a DVI-D and a VGA out, as well as a S-Video In (or Out kA).
Furthermore, the notebook has a Kensington Lock built in order to provide some security. All told it is a good handyman.
Software
Operating System:

The relative new Toshiba P100-194 is delivered together with "Windows XP Media Center Edition 2005 Rollup 2 OEM". It is actually like any other Windows XP – but one realizes soon that is more like the Professional Edition, which has been enhanced by a nice desktop and the Media Center. Media Center is a real outstanding program for watching DVDs, Videos or pictures or listening to some songs. If you have the necessary hardware (the Toshiba is not equipped with it in standard fitting), you can also watch TV or listen to radio.
Therefore, one does not need to get additional DVD-Software or Media Player, because the notebook is equipped with the Media Center anyway. – All together this is a nice add on.

Additional Software:

Toshiba is delivered with a small package on software. It comes with Recovery-CDs for the Media Center Edition and the Express Media Player and Microsoft Works 8.5.

Other:
Furthermore, the Toshiba notebook comes with T-Online Entertainment, which I did not test and the movie "Das Wunder von Bern", which is encoded as video file. In order to get rid of all the software I do not need, I decided to reinstall the operating system from scratch. I successfully finished the reinstallation after two hours. The setup is easy, but it needed a fairly long time to copy the files to the disk. First of all the disk was defragmented, afterwards all the files were copied, but at 48% it stopped for a whole hour and afterwards the installation continued slowly. Over all, I think it was too slow.
Benchmarks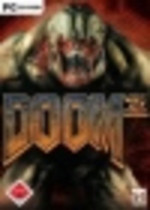 Doom3 (Patch 1.3)
Forceware 84.00
global driver configuration
640x480 low 93,2 fps
800x600 low 95,5 fps
1024x768 low 92,4 fps
640x480 middle 95,6 fps
800x600 middle 92,7 fps
1024x768 middle 92,2 fps
640x480 high 93,0 fps
800x600 high 93,1 fps
1024x768 high 92,7 fps
640x480 ultra 95,4 fps
800x600 ultra 95,4 fps
1024x768 ultra 94,8 fps
640x480 low/2xAA 95,3 fps
800x600 low/2xAA 93,0 fps
1024x768 low/2xAA 92,6 fps
640x480 middle/2xAA 95,5 fps
800x600 middle/2xAA 95,2 fps
1024x768 middle/2xAA 91,6 fps
640x480 high/2xAA 93,4 fps
800x600 high/2xAA 92,9 fps
1024x768 high/2xAA 90,9 fps
640x480 ultra/2xAA 95,3 fps
800x600 ultra/2xAA 94,8 fps
1024x768 ultra/2xAA 90,2 fps
640x480 ultra/16xAA 57,2 fps
800x600 ultra/16xAA 40,2 fps
1024x768 ultra/16xAA 26,7 fps
As you can see above all result are constantly near 90 fps as long as 16xAA is not activated.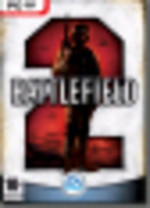 Battlefield 2
Forceware 84.00
global driver configuration
640x480

low

can be played completely
800x600

low

can be played completely
1024x768

low

can be played completely
640x480

medium

can be played completely
800x600

medium

can be played completely
1024x768

medium

can be played completely
640x480

high

can be played completely
800x600

high

can be played completely
1024x768

high

can be played completely
640x480

all max.

can be played completely
800x600

all max.

can be played completely
1024x768

all max.

can be played completely
BF 2 runs without problems even with all details.
Bots are no problem.
Even a multi-player game runs without problems.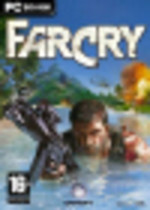 Far Cry (1.1)
Forceware 84.00
global driver configuration

640x480

all max./full AF

can be played completely
800x600

all max./full AF

can be played completely
1024x768

all max./full AF

can be played completely
Native Aufl.

all max./full AF

can be played completely
I want to state that Far Cry Version 1.0 displays the water incorrectly, but this problem is fixed through Patch 1.1.
During the test I turned off Anti-Aliasing, but I assume that it would also run with AA with excellent performance.

Quake 3: Arena
Forceware 84.00
global driver configuration
At a resolution of 1280x1024 (in the cfg 1440x900, which was displayed correctly) "demo four" reached 358,7 fps with max. possible details. Ingame runs constantly at 125 fps, because FPS limit was activated.

Medal of Honor: Pacific Assault
Forceware 84.00
global driver configuration
Medal of Honor: Pacific Assault runs with max. details without problems.
The loading times are pleasantly short.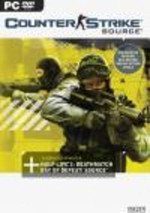 Counter Strike: Source
Forceware 84.00
global driver configuration
Counter Strike: Source is playable without any problems at maximum details, including maximum Anti-Aliasing and anisotrop filtering at 90-120 fps
Likewise Source-Engine, which is based on Half Life2, does not cause any problems even if 8x Anti-Aliasing is activated.

The Elder Scrolls IV: Oblivion
Forceware 84.00
global driver selections

Oblivion demands a lot from the system. With maximum resolution one can use all options including HDR - besides some shade effects. I recommend deactivating shades of grass and turn down inner and outer shades. Even if the mentioned options are set to their maximums, the program runs without problems. Sometimes (in the dawn) the screen flickers a little bit. This is, because the program has to calculate less light sources during the day than in the night (torches etc.). Therefore, I would recommend turning down the number of details and the resolution in order to play without any problems.
3DMark 2001SE Standard

22934 points
3DMark 03 Standard

13472 points
3DMark 05 Standard

6030 points
3DMark 06 Score Unknown Setting

4123 points

Help
Battery Runtime
The power pack can be used for at least 2:10 when using office applications (WLAN off, no sound, low illumination). In full load the power pack can be used for about 45 minutes.

So far I have only once completely emptied the power back – I worked until the notebook turned itself off. An average time of 2 hours until the power pack is empty is quite alright for me.

Funny enough, when the power pack was at 5 %, the system did not change the display off its status for 15 minutes, although I used music, WLAN and Internet during this period of time. Afterwards it displayed a percent less each minute until the notebook was turned off by itself.
The fan is quiet. When using office applications only it might be turned off completely for some minutes, but afterwards it will be present again. If one works in a very silent environment, it might well be that one hears the fan, but it still does not disturb. It's always a little bit noisy in my school, therefore the fan won't even be apparent under full load. I never felt disturbed by the noise of the fan, but I must admit that during the night, when everything is silent, one can hear it clearly.

Of course the notebook will get warm during operation, but only its left side where it has the fans.


At last I would like to thank everybody who helped my during the last time to learn more about notebook. Special acknowledgements to:

Deichgraf
Nuffybeerchen
Klaus Hinum
sb28
Free
Käsetoast
dark_wallow
…and all the others I am not aware of at the moment.

Thanks anima322 for reporting your experiences.