Sony Xperia XZ3 specs and pricing leaked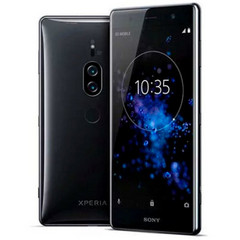 The specs and pricing info got leaked by UK online retailer MobileFun, and it looks like the XZ3 has a few upgrades in store over the XZ2. While the 5.7-inch remained the same, the new XZ3 will come with a Snapdragon 845 SoC coupled with 6 GB of RAM and 64 GB of storage, a 3,240 mAh battery, dual 19 MP + 12 MP rear camera setup, and an overall reduced thickness of 0.39 inches.
Sony is expected to launch the Xperia XZ3 smartphone at the IFA Exhibition in Berlin this September, but UK online retailer MobileFun already leaked the specs and the pricing for the 64 GB storage variant. This site even allows for pre-orders, which usually does not happen this early.

Provided that the information is accurate, the upcoming XZ3 will come with a 2:1 5.7-inch 2160 x 1080 display. This bit of info seems to be contradicting an earlier GFXBench entry that claimed the model should feature a 2880 x 1440 5.9-inch screen. Since the XZ3 is supposed to be just a minor upgrade over the XZ2, which features a 5.7-inch screen as well, Sony might have decided not to fiddle with the display department at all. The rear camera, however, got upgraded to a dual 19 MP + 12 MP setup. Another small upgrade is noticeable with the 3,240 mAh battery, while the overall thickness got reduced to 0.39 inches. As previously mentioned, this is the 64 GB storage version and it features 6 GB RAM like the XZ2 Premium model, plus it is powered by a Snapdragon 845 SoC.

The pre-order price is close to US$1,000, which is in line with the Xperia XZ2 Premium flagship, but does not really justify the specs, especially not with that particular display. While the online retailer itself is not known to pull any shenanigans, it would be wise to wait until the official unveiling before ordering from MobileFun.