Exclusive Hands-on - HTPC Remote Control
by Pallab Jyotee Hazarika 02/27/2010
Overview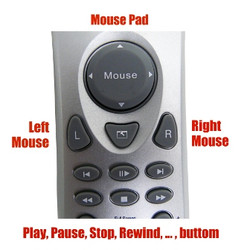 This PC remote control is a plug and play device connected via an infra-red port. It comes with an infra-red dongle which is connected to the PC. You have a total of 38 keys including the huge mouse trackball in the middle. These keys include a mobile phone- like alphanumeric section, the multimedia operating section, and then the short-cuts on the top.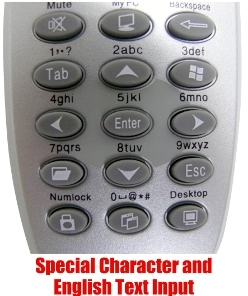 You have the power key that puts the laptop in sleep mode, the email key that open Outlook, the www opens the browser and a close button to close them all one-by-one. There are shortcuts for movie, camera etc. too. The mouse trackball is good although not seamlessly responsive, and the three mouse-buttons below help.
Operation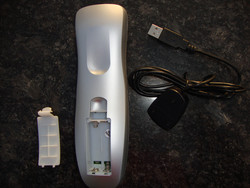 The range is good although it was not functioning as expected once I cross the 15 feet mark. The buttons are firm and give good feedback. The trackball is a little less responsive than I would've liked but nothing serious. The two AAA batteries lasted me for over two weeks now. There is one problem – I can't change the default application associated with the keys, for example, I can't open Thunderbird instead of outlook by pressing the email key (I use both the apps configured same). Another setback is the alphanumeric keypad – it takes a little used to because of the extra-elevated rubber keys.
Verdict
If you want a value-for-money PC remote, look no farther. You get this one for a meager $12 from EFO.BUY-LOWEST. You will find a few other useful utilities on this site for a pretty decent price.