Comment | 8P objectives are the "next big thing" when it comes to smartphones, but are they really better?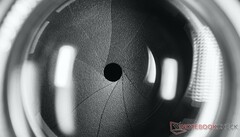 Views, thoughts, and opinions expressed in the text belong solely to the author.
Over the next few months and years, we will likely see an increase in the promotion of more complex objectives. According to analyst Ming-Chi Kuo, more high-end smartphones will soon be using 8P objectives, while the iPhone 12 will receive a high-quality 7P objective. The specification simply describes how many lens elements an objective consists of. But in this case, does more equal better?
Many misconceptions cause confusion
A glance at various contributions in internet forums quickly reveals that there are many misunderstandings about the role of the lens elements of an objective out there. So before we come to the actual effects, let's get the basics straight.

An objective consists of several glass or plastic lenses. For the user there are two basic characteristics resulting from the design: The focal length and the maximum aperture. The focal length determines how much will be seen in the picture, so in simple terms, whether it is an ultra wide angle, normal or telephoto lens.
The maximum aperture indicates how large the diameter of the largest possible aperture is in relation to the focal length - f/2 means that the maximum aperture is half the focal length, i.e. a 50 mm f/2 lens would have a maximum aperture of 25 mm. The larger the aperture (i.e. the smaller the number), the more blurred the background becomes (without having to use a bokeh simulation).

Theoretically, equally more light reaches the sensor, although this is only partially related - part of the light is reflected by the lenses, so an f/1.4 objective can have T/1.4 or even T/1.8 depending on the design and the glass used, i.e. a little more or less light reaches the sensor.
This might already clear up various misunderstandings: An objective with more lens elements is not always better suited for images in low light, the images do not necessarily have to be sharper, and the resolution is not automatically higher. But what advantages does an objective with more lenses offer?

These advantages and disadvantages can actually be achieved with more complex lenses
Each additional lens element offers the capability to correct certain optical errors. For example, if a lens has a cushion-shaped distortion, this can be corrected by another additional lens. The same applies to chromatic aberrations, which are often visible as purple colour fringes on high-contrast edges, as well as most of the deficiencies that an objective can have.
However, these more complex designs can also have disadvantages. As an example less light may reach the sensor because each lens surface reflects a small amount of light - which due to modern coatings is usually not a very relevant problem in practice. However, the size, weight and price of a lens are relevant: Optical glass is expensive and heavy. Lenses can also introduce new optical deficits into the system.
For clarification, the picture below shows a comparison between the Zeiss Otus 1.4/55 and the Leica Summilux-M 1.4/50 ASPH. The Otus is better corrected in many respects, for example in regard to chromatic aberrations or the drop in sharpness towards the edge of the image. The lens from Carl Zeiss, however, at just over one kilogram, is considerably heavier than the Leica Summilux, which weighs 335 grams, and the difference in size is also significant.
Despite four additional lenses, the objective performs worse in some areas, such as relative distortion, which is just under 1% in the Zeiss, while Leica has been able to reduce it to around 0.4%. Many of the optical corrections were achieved using expensive special glass, while Leica, in the almost 14-year-old design of the Summilux-M 1.4/50 ASPH, relies solely on an aspherical surface.
Verdict: Are objectives with more lenses better?
As so often, this question cannot be answered easily with a yes or a no. Under certain circumstances, additional lens elements may make it possible to correct optical deficits better. However, an objective with significantly fewer lenses can ultimately deliver better images due to a better optical design, exotic special glass or even special coatings.
When the big marketing wave starts, in which manufacturers promote 8P, 9P or even 12P lenses in their smartphones, it is better to look twice and not blindly assume that the device can ultimately deliver better pictures or videos than a comparable smartphone with the same image sensor, which relies on a simpler objective.
Views, thoughts, and opinions expressed in the text belong solely to the author.
Since 2009 I have written for different publications with a focus on consumer electronics. I joined the Notebookcheck news team in 2018 and have combined my many years of experience with laptops and smartphones with my lifelong passion for technology to create informative content for our readers about new developments in this sphere. In addition, my design background as an art director at an ad agency has allowed me to have deeper insights into the peculiarities of this industry.
Views, thoughts, and opinions expressed in the text belong solely to the author.
I had a happy childhood full of LAN parties, Peltier cooling, 3dfx accelerator cards, dual CPU motherboards and thermal paste everywhere; followed by a happy youth with more LAN parties, building gaming rigs in acoustic guitars, pizza boxes and trumpet cases. As an adult I am more interested in the tidier, compact gaming world of laptops.