AMD Radeon RX Vega 7 vs NVIDIA GeForce MX330 vs NVIDIA GeForce MX450
AMD Radeon RX Vega 7
► remove from comparison
The AMD Radeon RX Vega 7 is an integrated GPU for notebooks. It is used in the Ryzen 4000 and Ryzen 5000 mobile APUs. The GPU is based on the Vega architecture (5th generation GCN) and has 7 CUs (= 448 shaders) clocked at up to 1,800 MHz. The iGPU's performance depends on the TDP of an APU (15, 35, 45 W or cTDP), the clocks, the cooling, and the memory configuration). The GPU should benefit from fast dual-channel DDR4-3200 RAM (contrary to DDR4-2133 single-channel, which is also possible).
The Vega architecture offers some improvements over the Polaris generation and now supports DirectX 12 Feature Level 12_1. More information is available in our dedicated article about the Raven Ridge architecture.
The performance should be slightly lower than the older RX Vega 8 GPU (1 CU more, but lower clock speed). That means, only some demanding games of 2019 will run in lowest detail settings. Less demanding games like Fifa 20 or Dirt Rally 2.0 should run in higher settings and 1920 x 1080.
Thanks to the 7 nm process and clever power-saving features, the power consumption is comparatively low (according to AMD), so the iGPU won't look out of place in a slimmer, lighter laptop.
NVIDIA GeForce MX330
► remove from comparison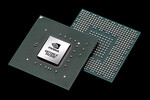 The Nvidia GeForce MX330 is a dedicated entry-level mobile graphics card for laptops. It was released in February 2020 and is basically a renamed Geforce MX250 / GeForce MX150 / desktop GeForce GT 1030. It uses the same GP108 chip as the MX250 (GP108-655-A1 e.g.). It offers the same 384 CUDA cores as the MX250 and MX150 and also the clock speeds only increased slightly (+12 MHz Boost = 0.8% for the 25 Watt version). The dedicated GDDR5 graphics memory is connected via a 64 Bit memory bus and clocked at 3500 MHz (7000 MHz effective) leading to maximal bandwidth of 56 GB/s. Again there is a 25 Watt and slower 12 Watt (low power) variant.
In Nvidia drivers the GeForce MX330 appeared with the hardware ID 1D16.
The GP108 chip is manufactured in a 16 nm FinFET process and offers a number of new features, including support for DisplayPort 1.4 (ready), HDMI 2.0b, HDR and improved H.265 video de- and encoding (PlayReady 3.0). 4K HDR with Netflix however won't run due to the minimum 3 GB graphics memory that is required. Compared to the bigger Pascal chips, the small GP108 does not support Simultaneous Multi-Projection (SMP) for VR and G-Sync. A full list of improvements and the new Pascal desktop GPUs is available in our dedicated Pascal architecture article.
The performance of the GeForce MX330 should be identical to the MX150 and MX250 of previous years. See our GeForce MX250 page for gaming benchmarks. Nvidia states on the product page that the MX330 offers 2x of the performance of a Intel Iris Plus Graphics G7 in an i7-1065G7 (vs 2.5x of the MX350). Therefore, very demanding games like Red Dead Redemption 2 will not run smoothly, older and less demanding games like Fifa 20 or Farming Simulator 19 however should run fine in medium settings (see below for our benchmark results with different laptops). The low power version (see below) will be clearly slower however.
There is a low power version N17S-LP with a TGP of 12 Watt (up 2 Watt from 10 Watt of the LP MX250) and a "normal" 25 Watt N17S-G3. The performance of both variants should clearly differ. The low power variant offers relatively slow clock rates of 746 - 936 MHz (base - Turbo), where the 25 Watt G3 variant is clocked at 1531 - 1594 (similar to the MX250 and +70% boost clock versus the LP variant).
NVIDIA GeForce MX450
► remove from comparison

The Nvidia GeForce MX450 (N18S-G5, N18S-G5-B, N18S-LP codename) is a dedicated entry-level mobile graphics card for laptops. It uses the same TU117 chip as the GeForce GTX 1650 but with a reduced memory bus of 64 Bit. Furthermore, the MX450 is the first mobile GPU with PCIe Gen 4 x4 support.
Currently four different versions are available with different specifications and performance:
N18S-G5-B: GBD-128 Package, 1395 - 1575 MHz, GDDR6 5001 MHz, 28.5 W
N18S-G5: GB2E-64 Package, 1395 - 1575 MHz, GDDR6 5001 MHz, 25 W
N18S-G5: GB2E-64 Package, 1395 - 1575 MHz, GDDR5 3501 MHz, 25 W
N18S-LP: GB2E-64 Package, 720 - 930 MHz, GDDR6 5001 MHz, 12 W
Especially the LP = Low Power variant is significantly slower than the typical 25 Watt variant.
The 25 Watt GDDR6 N18S-G5 should be up to 20% faster than a GeForce GTX 1050 but of course below a GTX 1650 (Max-Q). Therefore, demanding games like Horizon Zero Dawn should run lowest settings. Less demanding games like F1 2020 can be played in medium to high settings and full HD.
The TU117 chip is manufactured in 12nm at TSMC and thanks to the relatively low power consumption (TGP specified between 12 and 28.5 W) the dGPU is also suited for thin and light laptops. Mostly it is intended as an additional graphics card for Tiger Lake-U based laptops.
AMD Radeon RX Vega 7

NVIDIA GeForce MX330

NVIDIA GeForce MX450

GeForce MX300 Series

| | | |
| --- | --- | --- |
| GeForce MX450 | 896 @ 1.4 - 1.58 GHz | 64 Bit @ 10000 MHz |
| GeForce MX350 | 640 @ 1.35 - 1.47 GHz | 64 Bit @ 7000 MHz |
| GeForce MX330 | 384 @ 1.53 - 1.59 GHz | 64 Bit @ 7000 MHz |

| | | |
| --- | --- | --- |
| GeForce MX450 | 896 @ 1.4 - 1.58 GHz | 64 Bit @ 10000 MHz |
| GeForce MX350 | 640 @ 1.35 - 1.47 GHz | 64 Bit @ 7000 MHz |
| GeForce MX330 | 384 @ 1.53 - 1.59 GHz | 64 Bit @ 7000 MHz |

Codename
Vega Raven Ridge
N17S-LP / N17S-G3
N17S-G5 / GP107-670-A1
Architecture
Vega
Pascal
Turing
Pipelines
448 - unified
384 - unified
896 - unified
Core Speed
1800 (Boost) MHz
1531 - 1594 (Boost) MHz
1395 - 1575 (Boost) MHz
Shared Memory
no
no
no
API
DirectX 12_1
DirectX 12_1, OpenGL 4.6
DirectX 12_1, OpenGL 4.6
Power Consumption
15 Watt
25 Watt (12 - 25 Watt TGP)
25 Watt (12 - 29 Watt TGP)
technology
7 nm
14 nm
12 nm
Features
Tiled Rasterization, Shared Memory (up to Dual-Channel DDR4-2400)
Vulkan 1.1, OpenGL 4.6, OpenCL 1.2, GPU Boost 3.0, Multi Monitor, Optimus, GameWorks
Vulkan 1.1, OpenGL 4.6, OpenCL 1.2, GPU Boost 3.0, Multi Monitor, Optimus, PCIe 3.0, GameWorks
Date of Announcement
07.01.2020
20.02.2020
01.08.2020
TMUs
32
56
ROPs
16
16
Memory Speed
7000 effective = 1752 MHz
10000 effective = 1250 MHz
Memory Bus Width
64 Bit
64 Bit
Memory Type
GDDR5
GDDR5, GDDR6
Memory Bandwidth
56.1 GB/s
80 GB/s
PCIe
3.0
4.0
Displays
HDMI 2.0b, DisplayPort 1.4
Link to Manufacturer Page
https://www.nvidia.com/en-us/geforce/gam...
Max. Amount of Memory
2048 MB
Transistors
4.7 Billion
Die Size
200 mm²
Benchmarks
Performance Rating
- 3DMark 11 + Fire Strike + Time Spy
- Vega 7