AMD Radeon 610 vs AMD Radeon RX 640
AMD Radeon 610
► remove from comparison
The Radeon 610 is a dedicated entry-level graphics card for laptops that was released in 2019. It is the slowest dedicated graphics card from AMD in 2019 and a rename of the old Radeon 520. Therefore, it is not based on the newer Polaris or even Navi architecture, but should use the old Sun chip from 2014 (Radeon R5 M230 e.g.).
The performance should be similar to the integrated Intel UHD Graphics 620 and therefore, the gaming performance is only suited for very low demanding games. Look at our benchmarks of the similar Radeon 520 for reference.
AMD Radeon RX 640
► remove from comparison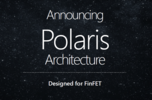 The AMD Radeon RX 640 is mobile mid-range graphics card for laptops based on the Polaris architecture. It features 640 shaders (10 CUs) or 512 shaders (8 CUs) with different clock speeds. Compared to the older RX 550(X), the RX 640 seems to offer only half of the memory bandwidth (64 Bit memory bus instead of 128 Bit).
The performance should be slightly lower than the old RX 550 and therefore a Nvidia GeForce MX150. Only low demanding games are therefore playable with the GPU. In our benchmarks of the Thinkpad E15 the RX640 is slightly slower than an average GeForce MX330 (+4%) / MX250 / MX150. Therefore, the performance may not be enough for very demanding games. For example, Ghost Recon Breakpoint only achieved 26 fps on average in the lowest settings.
AMD Radeon 610

AMD Radeon RX 640

Radeon 600 Series

| | | |
| --- | --- | --- |
| Radeon RX 640 | 640 @ 1.22 - 1.22 GHz | 64 Bit @ 6000 MHz |
| Radeon 630 | 512 @ 1.22 GHz | 64 Bit @ 6000 MHz |
| Radeon 625 | 384 @ 1.02 GHz | 64 Bit @ 2250 MHz |
| Radeon 620 | 384 @ 1.02 GHz | 64 Bit @ 2250 MHz |
| Radeon 610 | 320 @ 1.03 GHz | 64 Bit @ 2250 MHz |

| | | |
| --- | --- | --- |
| Radeon RX 640 | 640 @ 1.22 - 1.22 GHz | 64 Bit @ 6000 MHz |
| Radeon 630 | 512 @ 1.22 GHz | 64 Bit @ 6000 MHz |
| Radeon 625 | 384 @ 1.02 GHz | 64 Bit @ 2250 MHz |
| Radeon 620 | 384 @ 1.02 GHz | 64 Bit @ 2250 MHz |
| Radeon 610 | 320 @ 1.03 GHz | 64 Bit @ 2250 MHz |

Architecture
GCN 1.0
Polaris
Pipelines
320 - unified
640 - unified
Core Speed
1030 (Boost) MHz
1218 - 1218 (Boost) MHz
Memory Speed
2250 MHz
6000 MHz
Memory Bus Width
64 Bit
64 Bit
Memory Type
GDDR5
GDDR5
Max. Amount of Memory
4 GB
4 GB
Shared Memory
no
no
API
DirectX 12, Shader 5.0, OpenGL 4.5
DirectX 12, OpenGL Vulkan
technology
28 nm
14 nm
Features
DirectX 12, Mantle, OpenGL, OpenCL 1.2, Vulkan
DisplayPort 1.3 HBR / 1.4 HDR Ready, HDMI 2.0, AMD FreeSync
Date of Announcement
12.08.2019
12.08.2019
Link to Manufacturer Page
https://www.amd.com/de/products/graphics...
https://www.amd.com/en/products/graphics...
Codename
Polaris 12
Power Consumption
50 Watt
Notebook Size
large
Benchmarks
Performance Rating
- 3DMark 11 + Fire Strike + Time Spy
- Radeon RX 640