Mediatek MT8752 vs Mediatek MT8732
Mediatek MT8752
► remove from comparison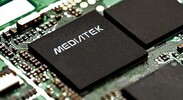 The MediaTek MT8752 is a ARM based SoC for mostly Android based tablets and smartphones. It integrates 8 small ARM Cortex-A53 cores at up to 1.7 GHz. The integrated graphics card is an ARM Mali-T760MP2 with up to 700 MHz clock speed. Furthermore, an LTE modem and a video de- and encoder are integrated in the chip.
Mediatek MT8732
► remove from comparison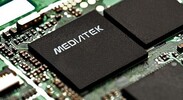 he Mediatek MT8732 is a mid range ARM based SoC for (mostly Android based) smartphones. It was manufactured in 28nm and offers a quad-core processor with four ARM Cortex-A53 cores clocked at up to 1.5 GHz. As a graphics card, the SoC integrates a ARM MAli-T760MP2. The integrated LTE radio supports LTE Cat. 4 and a WiFi modem is also included.
| | | |
| --- | --- | --- |
| Model | Mediatek MT8752 | Mediatek MT8732 |
| Series | Mediatek | Mediatek |
| Codename | Cortex-A53 | Cortex-A53 |
| Series: Mediatek Cortex-A53 | | |
| Clock | 1700 MHz | 1500 MHz |
| Cores / Threads | 8 / 8 | 4 / 4 |
| Technology | 28 nm | 28 nm |
| Features | 4G LTE (Cat. 4), HSPA+, TD-SCDMA, EDGE, WLAN (2,4 + 5 GHz), Bluetooth, GPS, FM receiver, H.265 Decoder, ARM Mali-T760 MP2 GPU | 4G LTE (Cat. 4), HSPA+, TD-SCDMA, EDGE, WLAN (2,4 + 5 GHz), Bluetooth, GPS, FM receiver, H.265 Decoder, ARM Mali-T760 MP2 GPU |
| iGPU | ARM Mali-T760 MP2 ( - 700 MHz) | ARM Mali-T760 MP2 ( - 500 MHz) |
| | | |
| Architecture | ARM | ARM |
| Announced | | |
| | | |
| Manufacturer | Mediatek MT8752 | Mediatek MT8732 |
Benchmarks
- Range of benchmark values for this graphics card

- Average benchmark values for this graphics card
* Smaller numbers mean a higher performance
1
This benchmark is not used for the average calculation
v1.17
log 25. 05:34:14
#0 checking url part for id 6615 +0s ... 0s
#1 checking url part for id 6616 +0s ... 0s
#2 not redirecting to Ajax server +0s ... 0s
#3 did not recreate cache, as it is less than 5 days old! Created at Mon, 23 May 2022 13:12:29 +0200 +0s ... 0s
#4 linkCache_getLink no uid found +0.004s ... 0.004s
#5 linkCache_getLink using $NBC_LINKCACHE +0.004s ... 0.008s
#6 linkCache_getLink no uid found +0.002s ... 0.01s
#7 linkCache_getLink using $NBC_LINKCACHE +0s ... 0.01s
#8 linkCache_getLink using $NBC_LINKCACHE +0s ... 0.01s
#9 linkCache_getLink using $NBC_LINKCACHE +0s ... 0.01s
#10 linkCache_getLink using $NBC_LINKCACHE +0s ... 0.01s
#11 linkCache_getLink using $NBC_LINKCACHE +0s ... 0.01s
#12 linkCache_getLink using $NBC_LINKCACHE +0s ... 0.01s
#13 linkCache_getLink using $NBC_LINKCACHE +0s ... 0.01s
#14 linkCache_getLink using $NBC_LINKCACHE +0s ... 0.01s
#15 linkCache_getLink using $NBC_LINKCACHE +0s ... 0.01s
#16 linkCache_getLink using $NBC_LINKCACHE +0s ... 0.01s
#17 linkCache_getLink using $NBC_LINKCACHE +0s ... 0.01s
#18 linkCache_getLink using $NBC_LINKCACHE +0s ... 0.01s
#19 linkCache_getLink using $NBC_LINKCACHE +0s ... 0.01s
#20 linkCache_getLink using $NBC_LINKCACHE +0s ... 0.01s
#21 linkCache_getLink using $NBC_LINKCACHE +0s ... 0.01s
#22 linkCache_getLink using $NBC_LINKCACHE +0s ... 0.01s
#23 linkCache_getLink using $NBC_LINKCACHE +0s ... 0.01s
#24 linkCache_getLink using $NBC_LINKCACHE +0s ... 0.01s
#25 linkCache_getLink using $NBC_LINKCACHE +0s ... 0.01s
#26 linkCache_getLink using $NBC_LINKCACHE +0s ... 0.01s
#27 linkCache_getLink using $NBC_LINKCACHE +0s ... 0.01s
#28 composed specs +0s ... 0.01s
#29 did output specs +0s ... 0.01s
#30 getting avg benchmarks for device 6615 +0s ... 0.01s
#31 got single benchmarks 6615 +0s ... 0.011s
#32 getting avg benchmarks for device 6616 +0s ... 0.011s
#33 linkCache_getLink using $NBC_LINKCACHE +0s ... 0.011s
#34 linkCache_getLink using $NBC_LINKCACHE +0s ... 0.011s
#35 got single benchmarks 6616 +0.005s ... 0.017s
#36 got avg benchmarks for devices +0s ... 0.017s
#37 min, max, avg, median took s +0s ... 0.017s
#38 linkCache_getLink using $NBC_LINKCACHE +0.035s ... 0.052s
#39 return log +0.004s ... 0.055s