Working For Notebookcheck
Are you a techie who knows how to write? Then join our Team! Especially English native speakers welcome!
Currently wanted:
German-English-Translator - Details here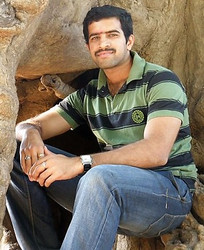 Vaidyanathan Subramaniam (News Editor)
I am a cell and molecular biologist and computers have been an integral part of my life ever since I laid my hands on my first PC which was based on an Intel Celeron 266 MHz processor, 16 MB RAM and a modest 2 GB hard disk. Since then, I've seen my passion for technology evolve with the times. From traditional floppy based storage and running DOS commands for every other task, to the connected cloud and shared social experiences we take for granted today, I consider myself fortunate to have witnessed a sea change in the technology landscape. I honestly feel that the best is yet to come, when things like AI and cloud computing mature further. When I am not out finding the next big cure for cancer, I read and write about a lot of technology related stuff or go about ripping and re-assembling PCs and laptops.